All clinicians will be covered for locum work under the new Clinical Negligence scheme for General Practitioners.
However, some practices will still require to see your indemnity certificate, showing the level of cover you have taken out, as a mandatory document required to work there.
Therefore, your medical indemnity is one of the most important documents you can upload to enhance your profile. There are a number of letters which you will receive from your indemnity provider, but it is vital that you upload your certificate of membership or proof of membership document with the following details:
1. Date of start and expiry
2. Types of sessions you are covered for
It is not enough to just have a letter, membership summary or membership card showing your expiry date.
The types of indemnity valid in the UK look as below:
Provider: MDU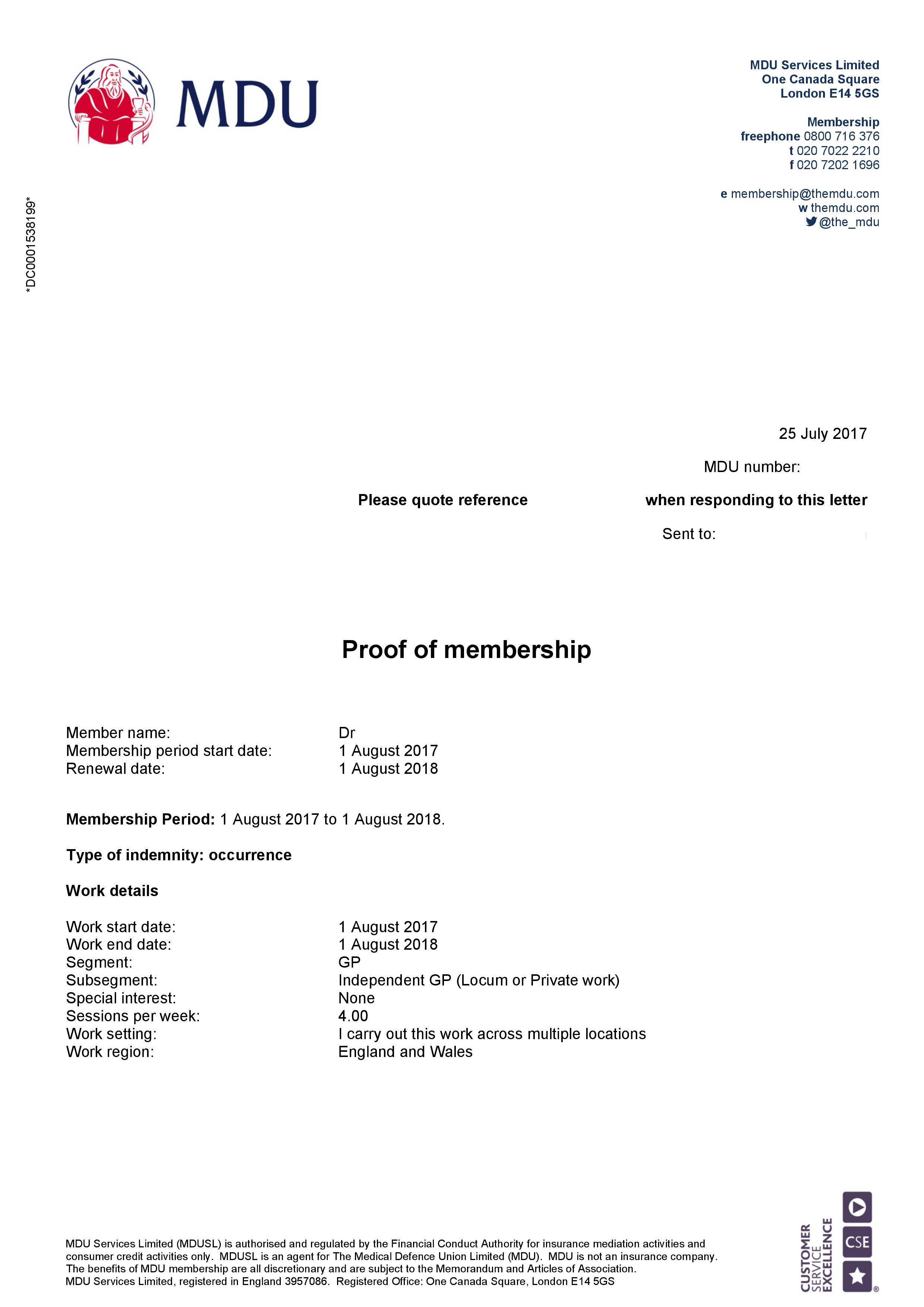 OR
Provider: MDDUS
OR
Provider: MPS
If you do not have your indemnity certificate, we have been made aware that these are easily obtainable by your indemnity provider. Both MDU and MPS allow members to download the certificate themselves by logging in using the self help portal, whilst the MDDUS require members to write to them and request same. They usually have a turn around period of less than a week.
------
Clinical Governance
If you'd like to chat with a member of our Clinical Governance team about your documents, please email clinical.governance@lantum.com
Customer Support
If you experience any technical issues or have questions, please contact the Customer Support team.
You can get in touch either by using the online chat in the bottom left-hand corner, or via email support@lantum.com