My diary
You can view all your requests, applications, booked jobs and completed sessions/shifts by clicking on 'My Diary'.
There are two options to view these, either via the 'Calendar' view or the 'List' view.
'Calendar' view
Applications

will show in yellow

Booked shifts

will show in green

All

completed shifts

are green but shaded out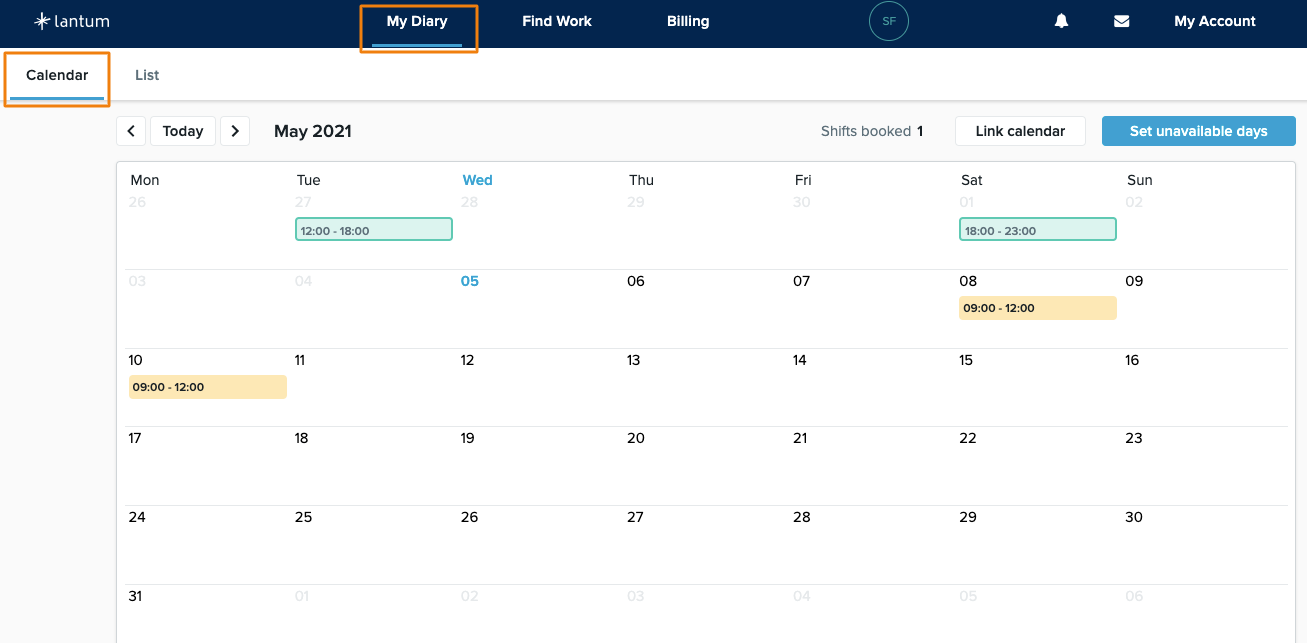 'List' view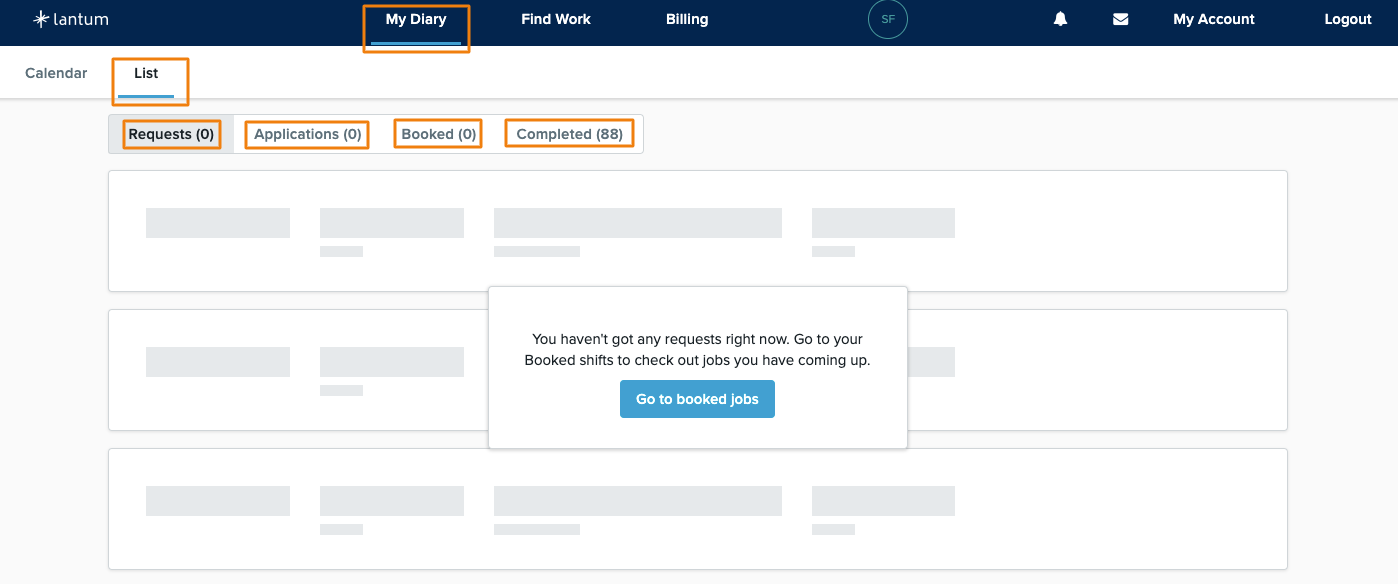 Requests
If a Practice/Site requests you to fill a session/shift, you will see a list of requests sent to you under the 'Requests' tab. You can accept or decline these requests.
Applications
Track your applications in the 'My Diary' section. Your session/shift will appear in yellow here once you have applied.
Apply to multiple sessions/shifts on the same day, as soon as you are booked into one, all the others will be automatically withdrawn so you can never double book with Lantum!
Booked
If the application is successful you will receive an email notification, and the booked session will appear in your diary under 'Booked Jobs' in dark green. You are not booked into a session until you receive this confirmation.
Completed
All sessions you have completed through Lantum are stored here for your records in faded green.
Further details
In 'calendar' view click on the session/shift and view details

In 'list' view click on view details

The 'view details' button will show more information, details of the session/shift, location, appointment times etc. This information is set by the practice/site

Contact the practice/site via the message centre, please read more here
If you are no longer available for a session/shift, please withdraw your application or cancel your booking, as soon as possible, this will ensure the session/shift opens up for other clinicians/staff members to book into.
Read more here on withdrawing and cancelling booked sessions/shifts.
------
Customer Support
If you experience any technical issues or have questions, please contact the Customer Support team.
You can get in touch either by using the online chat in the bottom left-hand corner or via email support@lantum.com