You can view all your applications, booked jobs and completed sessions under 'My Jobs'
Booked Jobs
Automatically loads your 'Booked Jobs' so you know what is coming up.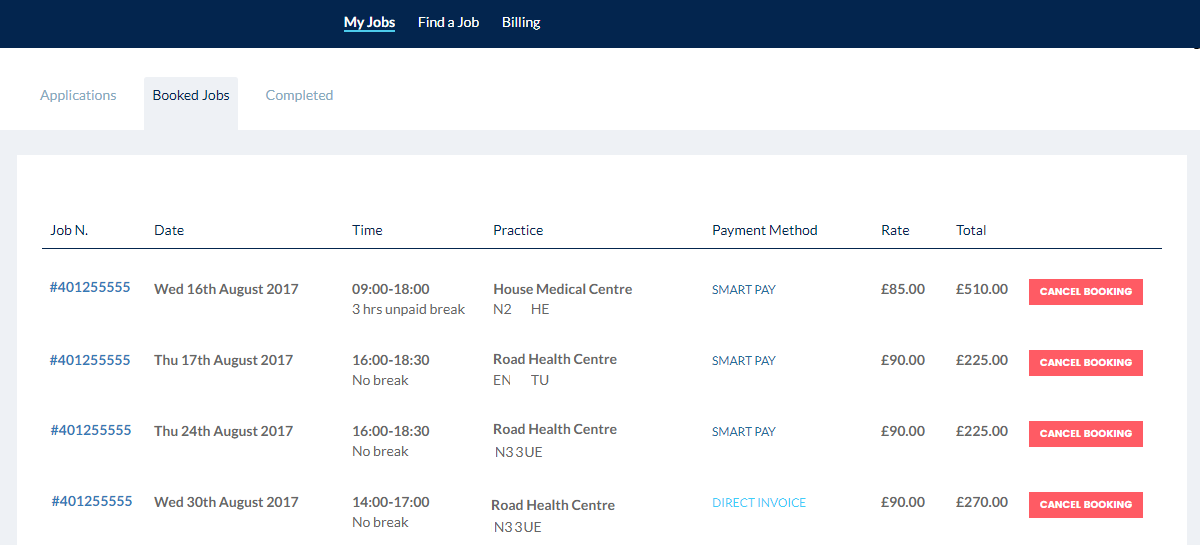 For more session details:
Click on the job number
The job details page shows the job description set by the practice (including location and transport information)
Contact the practice via a message here
If you are no longer available for a session, please withdraw your application from the session to inform them.  This will re-open the session to other available GPs to book.
To withdraw an application:
Click on the job number
Click 'withdraw' on the job details page.
Applications
 Track your applications on this page.  Your session will appear here once you have applied.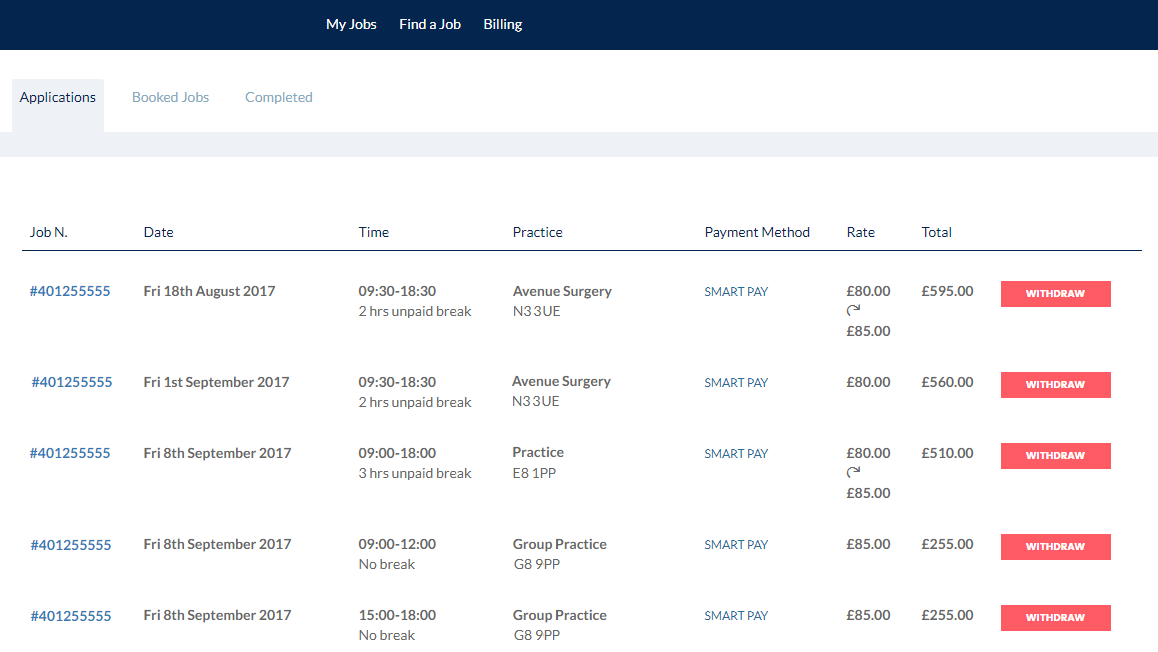 Completed
All sessions you have completed through Lantum are stored here for your records.
Customer support
If you experience any technical issues or have questions, please contact the customer support team.
You can get in touch either by using the online chat ( 08:00-21:00 weekdays, 08:00-20:00 weekends) in the bottom right-hand corner or email support@lantum.com.
Alternatively, call us on 0203 771 8411. (08:00 – 21:00 weekdays, weekends 08:00 – 20:00)
One more thing…
If your page display differs from the example layout, please download or update Google Chrome for the latest version.