If you ever find that you don't need cover for a session any more, it's a good idea to withdraw it so that locums don't apply for a job you don't need. Withdrawing jobs is really simple.
1) Click on Sessions
2) Click on the date you wish to withdraw in the calendar.
3) The session will then appear on the right-hand side
4) Click on Withdraw.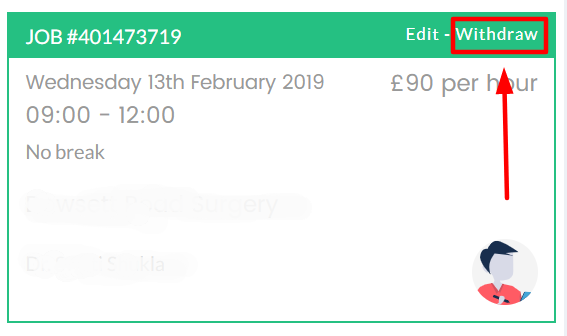 4) The warning message below will pop up to double check that you want to withdraw the session.
Note: If a GP is booked into the session you will need to enter a reason for withdrawing and it will be sent to the GP.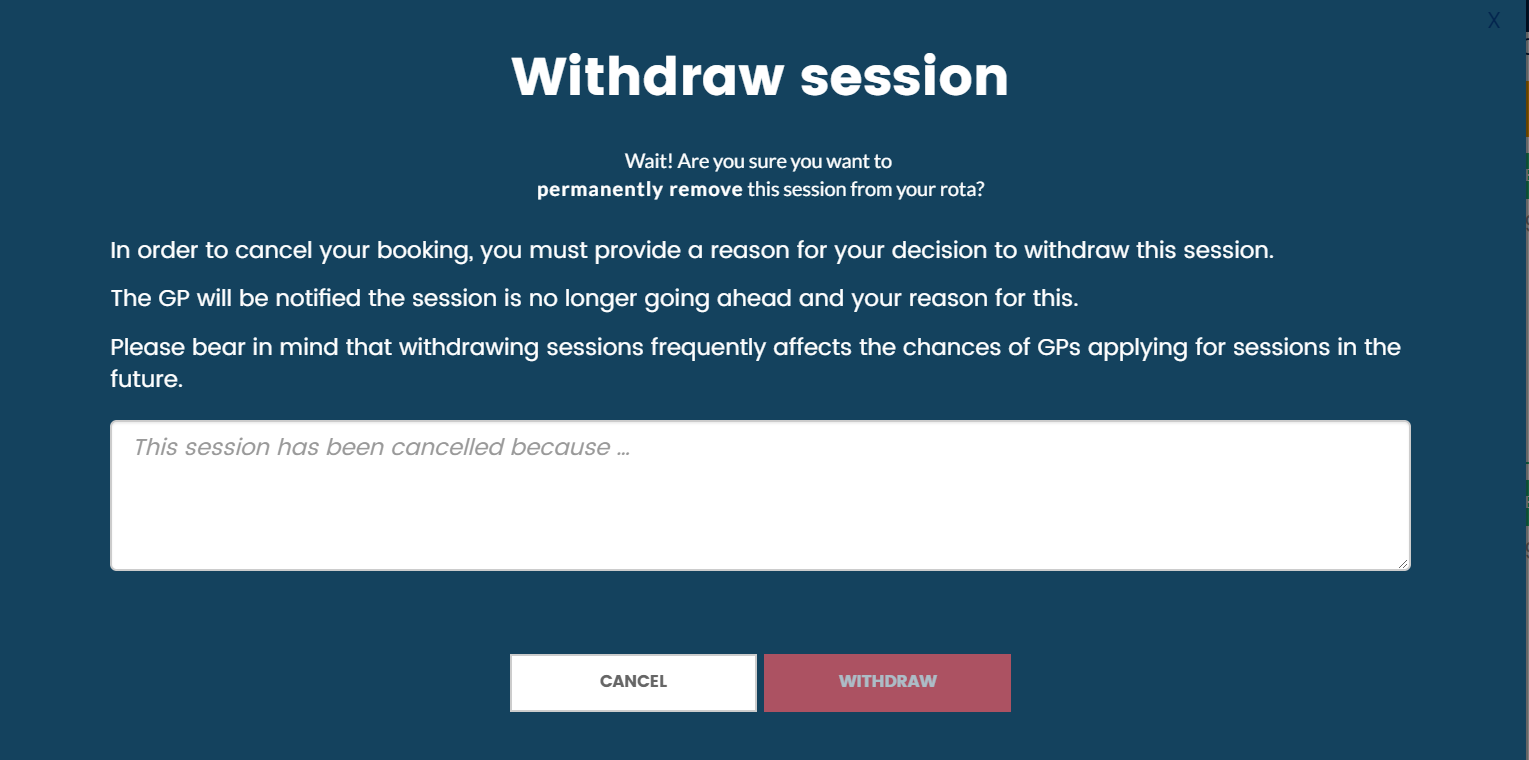 Customer support
If you experience any technical issues or have questions, please contact the Customer Support team.
You can get in touch either by using the online chat (08:00-21:00 weekdays, 08:00-20:00 weekends) in the bottom right-hand corner or email support@lantum.com.
Alternatively, call us on 0203 771 8411 (08:00 – 21:00 weekdays, weekends 08:00 – 20:00)
One more thing…
If your page display differs from the example layout, please download or update Google Chrome for the latest version.