We know different providers operate in different ways and so we've created two ways to pay, outlined below. We want you to choose the system which works best for you and your practice.
You can change how you make payments from the
My Account
section in you Lantum account. Simply click on the purple
Change
option next to your practice details.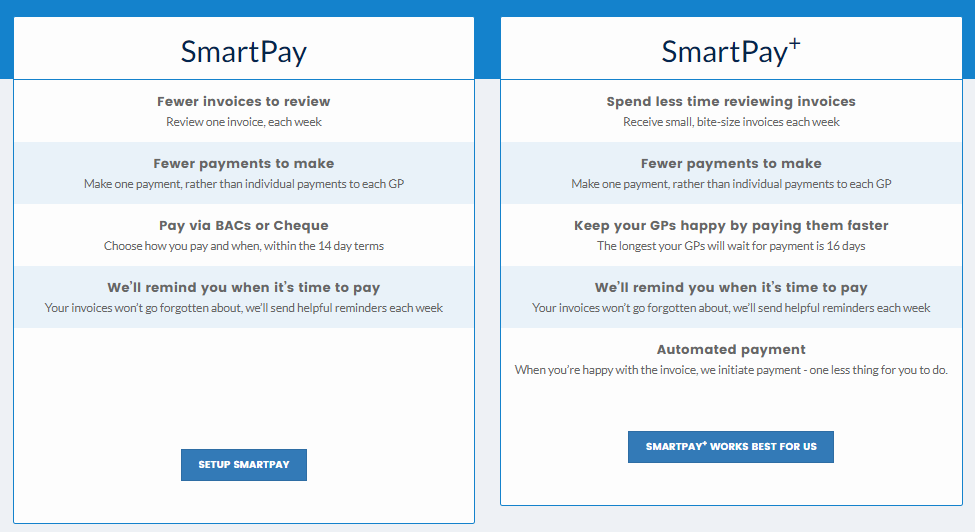 How It Works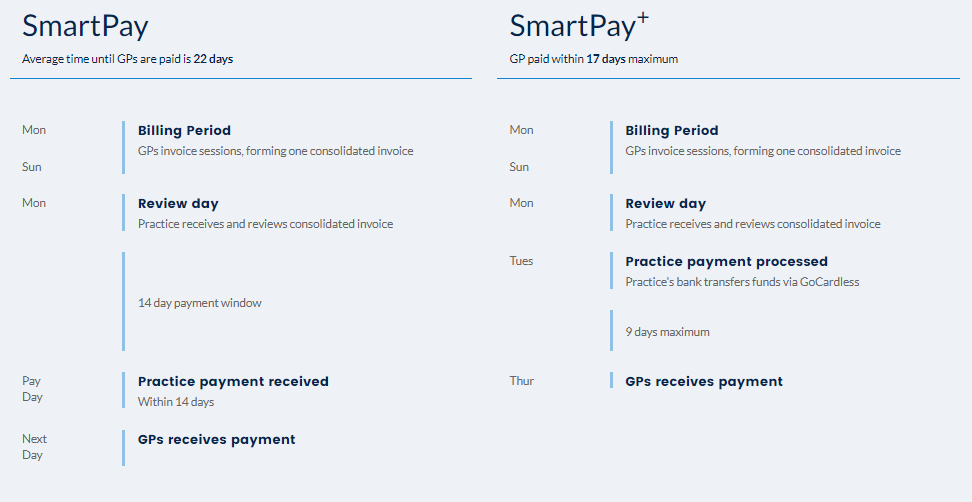 To change to Smartpay+ (direct debit) all you would need to do is click into 'Smartpay+ works best for us', enter your details for payment and select 'set up direct debit'.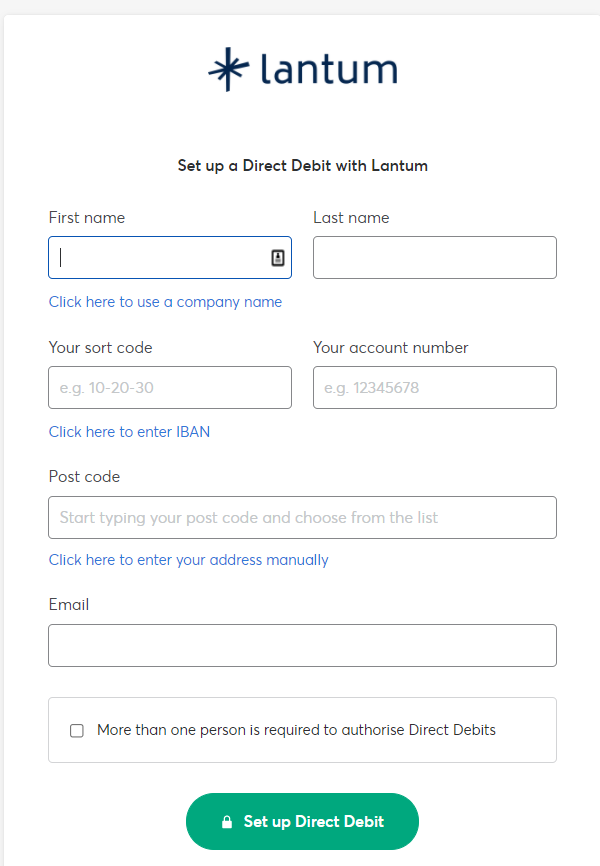 Once you have completed the above you will receive an email from GoCardless asking you to verify your account and complete the set up for your direct debit with Lantum.
It can take up to 48 hours days for GoCardless to verify your details and activate the direct debit.
Once this has been successfully Lantum accounts team will receive an email notifying them of a new customer and any future invoices will be charged automatically.
All outstanding invoices (prior to Smartpay+ set up) will not automatically be charged and should be paid manually or you can contact our accounts team who can set up the charges to be deducted using the direct debit set up.
------
Customer support
If you experience any technical issues or have questions, please contact the Customer Support team. You can get in touch either by using the online chat in the bottom left-hand corner or via email support@lantum.com