Your basic life support certificate is one of the most commonly requested documents you can upload to enhance your profile.
The criteria to accept your BLS certificate are:
This is

dated within the last 12 months
This states your name and the date the course was completed
The certificate shows that

both adult and paediatric BLS training was covered in the course*
Please see an example below: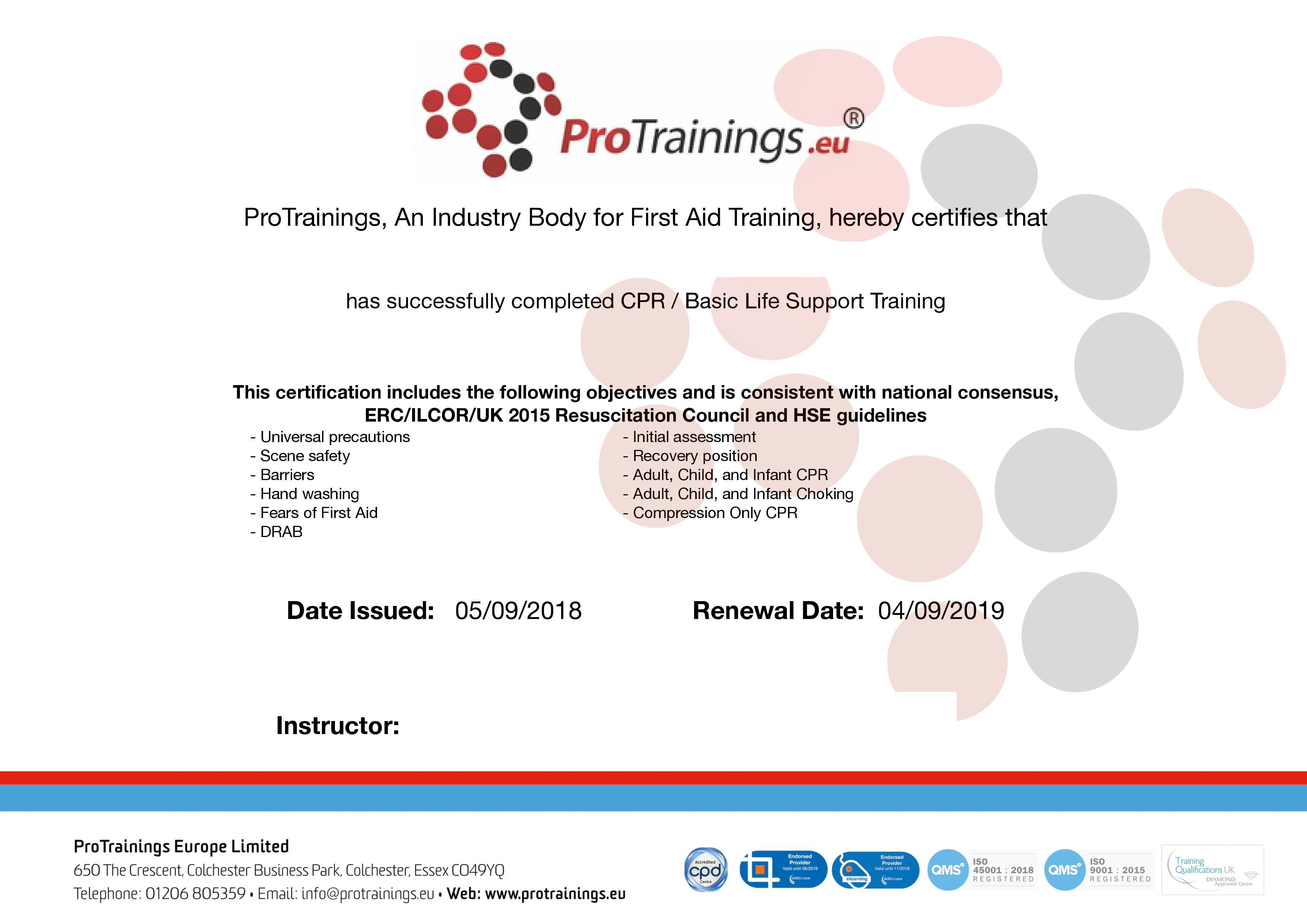 *Please note that if your certificate only states 'adult' or 'paediatric' basic life support, we will be unable to accept this. If you have two separate certificates for the course, you can email these across to our Clinical Governance team to merge and upload these for you.
Basic Life Support Level 2
The criteria to accept your BLS Level 2 certificate are:
This is dated within the last 12 months
This states your name and the date the course was completed
The certificate shows that both adult and paediatric BLS Level 2 training was covered in the course*
*Please note that if your certificate only states 'adult' or 'paediatric' basic life support, we will be unable to accept this. If you have two separate certificates for the course, please merge the certificates together into one document. You can do this for free using https://smallpdf.com/ or https://combinepdf.com/
------
Clinical Governance
If you'd like to chat with a member of our Clinical Governance team about your documents, please email clinical.governance@lantum.com
Customer Support
If you experience any technical issues or have questions, please contact the Customer Support team.
You can get in touch either by using the online chat in the bottom left-hand corner, or via email support@lantum.com