Why have I received a pension form?
All NHS practices are required to pay pension contributions to their locum GPs if they claim it. Sole trader GPs you have booked through Lantum are employed directly by you, the practice, which means you may owe them a pension contribution.
To find out more about pension contributions, here is a guide from the BMA.
You would be able to choose how you offer pension, you can choose it to be inclusive or on-top of the rate. This setting will be in your 'my account' and 'edit practice details'.
If a doctor has claimed pension on a job, you will receive a pension form with the invoice. The invoice will show you a breakdown of the pension contributions.
Where can I find GP's pension forms?
Firstly you will need to go to your 'Billing' page in the navigation bar. Then you will need to click on 'Pensions'.

Here is where all the sessions that have been worked at your practice are listed, with a link to download the pension form. If there is no pension form for a session it will say 'No Pension'.

The pension form will be in a draft form until you have paid the GP's invoice. Once you have paid the GP it will be available for you to complete. You can download the form, print it and send it directly to the GP. You will find their address underneath their name by clicking View Address.
To complete the form, you will need to fill in the part 2 of the document. The form will be prefilled, so all you need to do is sign and stamp Part 2, which looks like this screenshot below.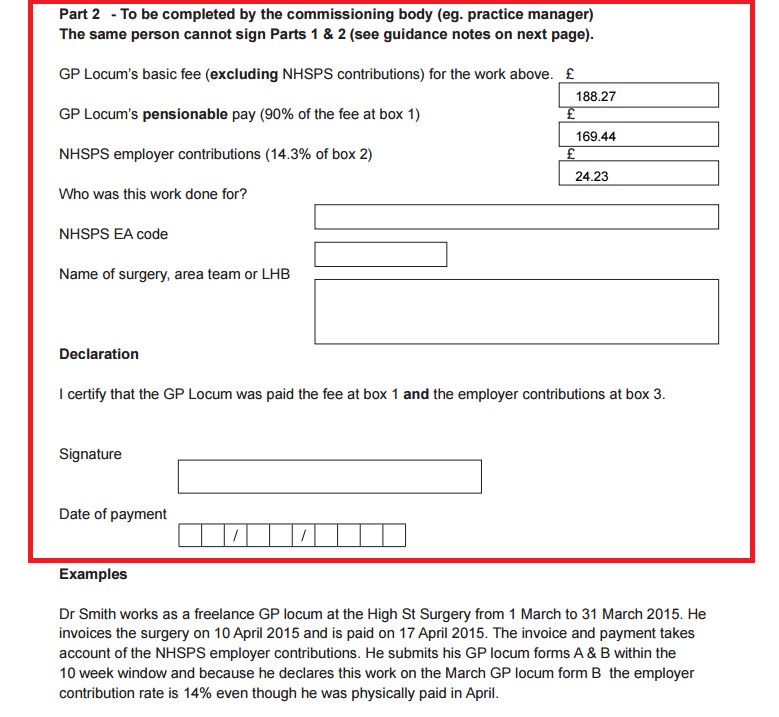 If you would like to avoid this additional admin you can use our Autosign feature to automatically sign your pension forms. Please see our Autosign FAQ on how to set this up for your practice.
However, if you are manually completing the pension forms, please make sure this is done as soon as possible - as GPs have to send off their pension forms within 10 weeks after the session date.
------
Customer support
If you experience any technical issues or have questions, please contact the Customer Support team. You can get in touch either by using the online chat in the bottom left-hand corner or via email support@lantum.com