This article includes the ways you can easily enhance your profile to make it more likely you'll be accepted for work.
When you apply for a session/shift, the Practice/Rota Manager will be able to view your profile.
It's much more likely that you'll be accepted for a session/shift when your profile looks personable and rounded out.
Don't forget you may be applying to work at practices/sites that don't know you yet, so we recommend adding information to 'your bio' about yourself and your interests so the Practice/Rota Manager can find out more about you.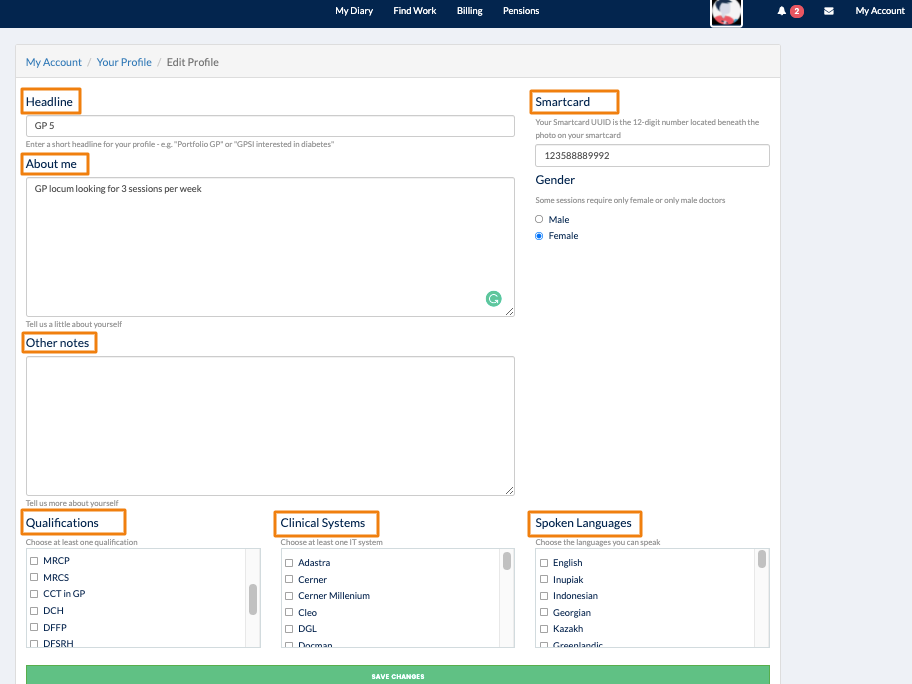 Here you can add in the IT systems you are fluent using, further qualifications and your spoken languages.
Uploading a photo to your account can enhance your profile, there are a number of reasons for this.
You can read all about this here.

We also suggest you enhance your profile by adding extra compliance documents if these are available to you. Find out how and why here.
------
Clinical Governance
If you'd like to chat with a member of our Clinical Governance team about your documents, please email clinical.governance@lantum.com
Customer Support
If you experience any technical issues or have questions, please contact the Customer Support team.
You can get in touch either by using the online chat in the bottom left-hand corner or via email support@lantum.com