You will receive a notification as soon as you have an application ready to review. All applications can be reviewed and actioned from the Shifts tab on your Lantum account.
1) Go to Shifts
2) Click on the 'Pending' tab to see a full list of your pending applications

Here you will see a list of all applications awaiting your review.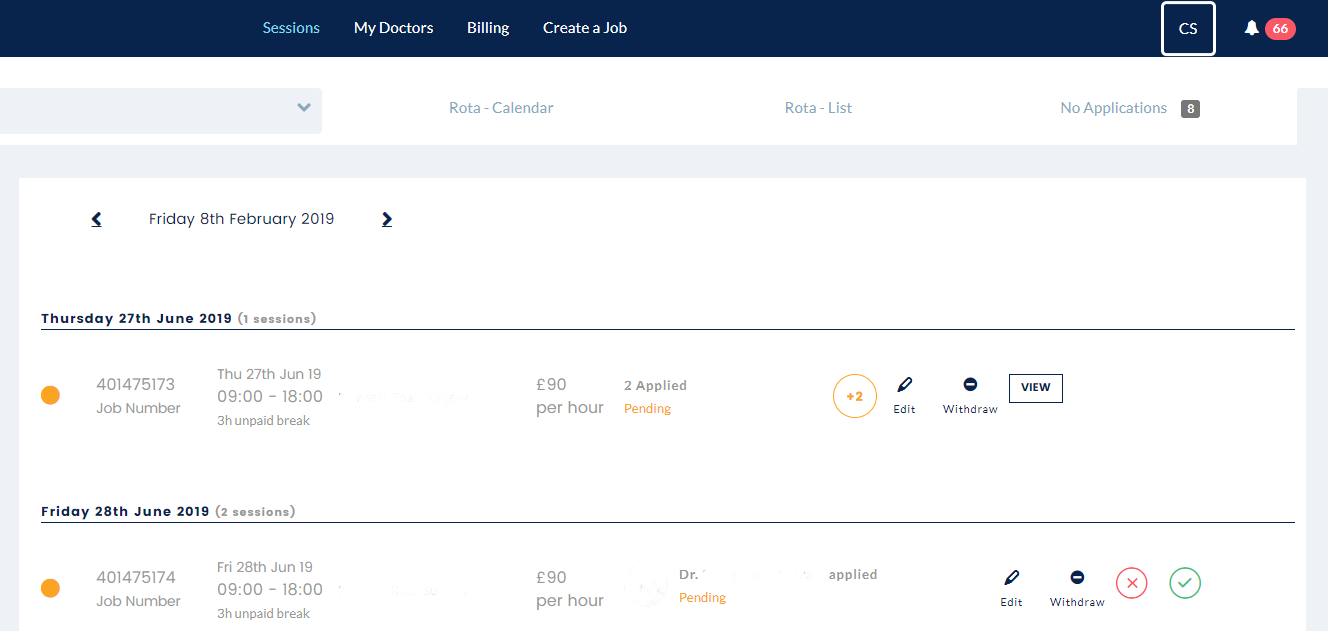 4) You can review the clinician's details before accepting their application:
Click on their picture.

A pop-up will appear, where you can review and download all of the clinician's documents.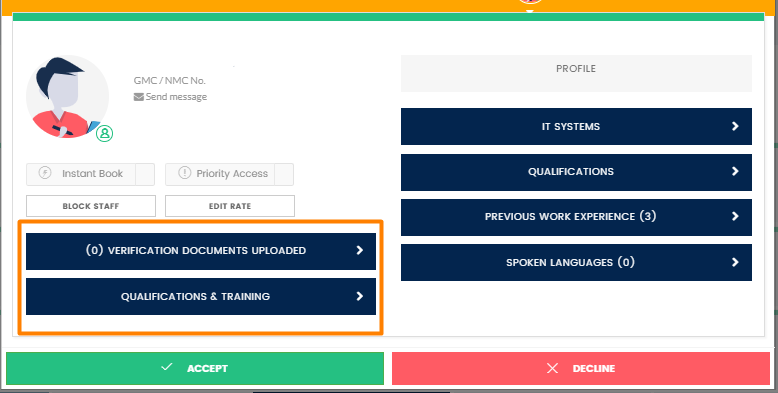 5) Click either the green 'accept' or red 'decline' button to respond to the application.
Note: You can do this either from the pop-up or straight from the pending applications list.

6) You're all set. The clinician will be automatically be notified of their booking, via email.
------
Customer support
If you experience any technical issues or have questions, please contact the Customer Support team. You can get in touch either by using the online chat in the bottom left-hand corner or via email support@lantum.com