Lantum allows you to have full control and visibility over leave requests and entitlements. You can set up and amend leave entitlement for each staff, review leave requests submitted by staff, and keep a log of all leave requests that are pending, approved and declined. Your staff are able to apply for leave via their app. This will automatically send a notification to the Rota Manager for review (via email preferences and/or on the Lantum platform).
Setting Leave Entitlement:
Open the Rota Manager platform and select 'My Staff' at the top bar.

On the right-hand side - select 'Leave entitlement' for the specified account you would like to update

Under Leave entitlement, you will have the option to edit the leave allowance for Annual or Study leave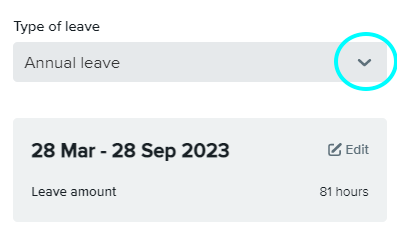 Click 'Edit' to set up and amend the leave allowance
Leave can be recorded in days or hours, as appropriate for your requirements. The leave year start and end dates can also be adjusted here. You can update any leave taken before joining Lantum and include notes visible only to rota managers
Once leave has been updated, press 'Save' - the leave entitlement will now be visible to the staff member

Reviewing Leave (Approve/Decline):
Navigate to the 'Rota' section of the platform from the top bar
Navigate to the 'Leave' tab heading of your rota from the tabs
From here you will see a list of all pending, approved, and declined leave requests. For any specified request, you can see the details by clicking 'Review request' on the right side

Viewing the details of the leave request, as a Rota Manager, you will be able to see the number of people working during the requested time off and have the ability to view the details of who is working by selecting the expand arrow as shown below
When you click 'Approve' or 'Decline' a message will appear where you can add details to the requestor. There is also a tickbox which you can select to create a vacant shift from the requested shift (if approved), depending on the service needs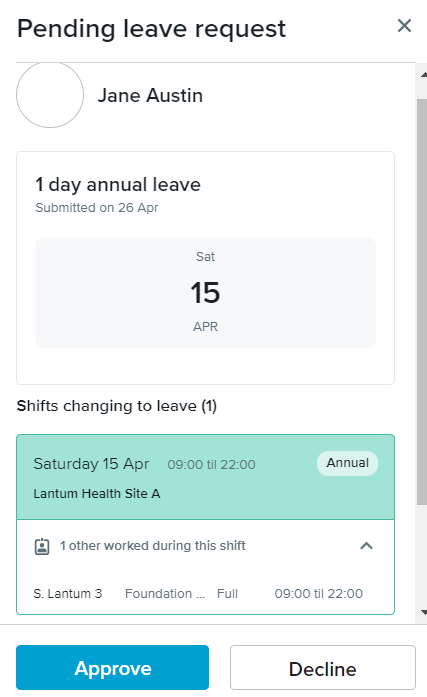 Leave Request Notifications on the Rota
Leave requests will also appear on the rota view, as a purple exclamation mark icon at the top right corner of the shift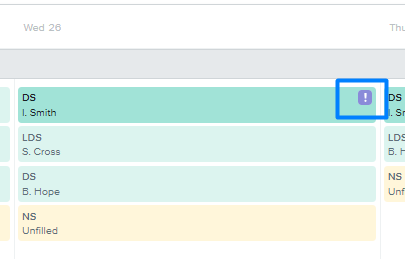 When you click into the shift, you will be able to view details of the leave request and the 'Review leave request' will take you to the pending leave request details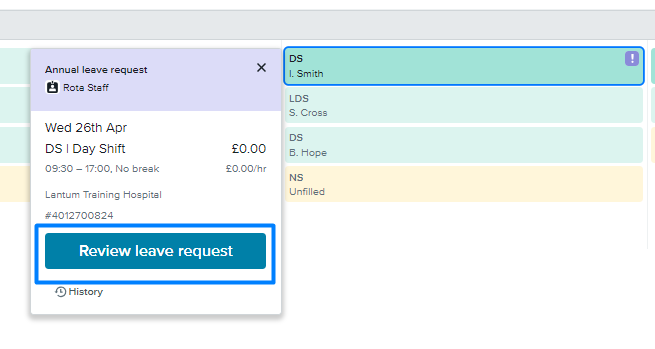 ------
Getting further support
If you have any other queries regarding your Lantum account and getting set up, please get in touch with our Secondary Care Support Team at rota.managers@lantum.com