We are committed to making Lantum easily accessible and consistent across supported browsers.
To maximise our ability to successfully support our customers' needs, we use data from our users to identify the most popular browsers. We regularly review this data to determine which browsers are eligible for support. We have implemented this policy to ensure that we can provide an excellent user experience, consistently.
The browsers we support are the latest desktop versions of: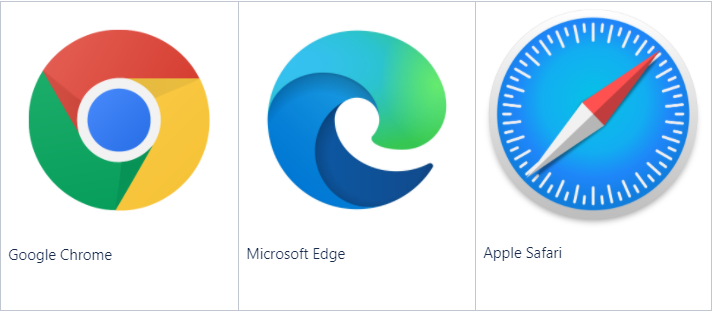 Users may have to upgrade their browser in order for the latest features to work. We recognise that while some users may choose to use another browser, we cannot guarantee a bug-free experience of the Lantum platform nor offer support to those using the browsers not listed.
Internet Explorer
Microsoft have deprecated Internet Explorer 11 and recommends using Edge instead. Following this announcement, NHS Digital announced that they will no longer be supporting Internet Explorer 11 and encourages anyone who has apps only working on Internet Explorer 11 to use Microsoft Edge in IE mode. Therefore, we are no longer going to support Internet Explorer 11. We advise users still using Internet Explorer to update to Microsoft Edge.