If you need to make any changes to a shift after it has been created, you can edit it.
You can edit any shift whether it is in the future or past. If the shift is in the past it can only be edited if the person who worked the shift has not submitted a timesheet for that shift.
Here's how to edit your shifts
Start by making sure you are in the Rota view by clicking Rota on the top navigation bar.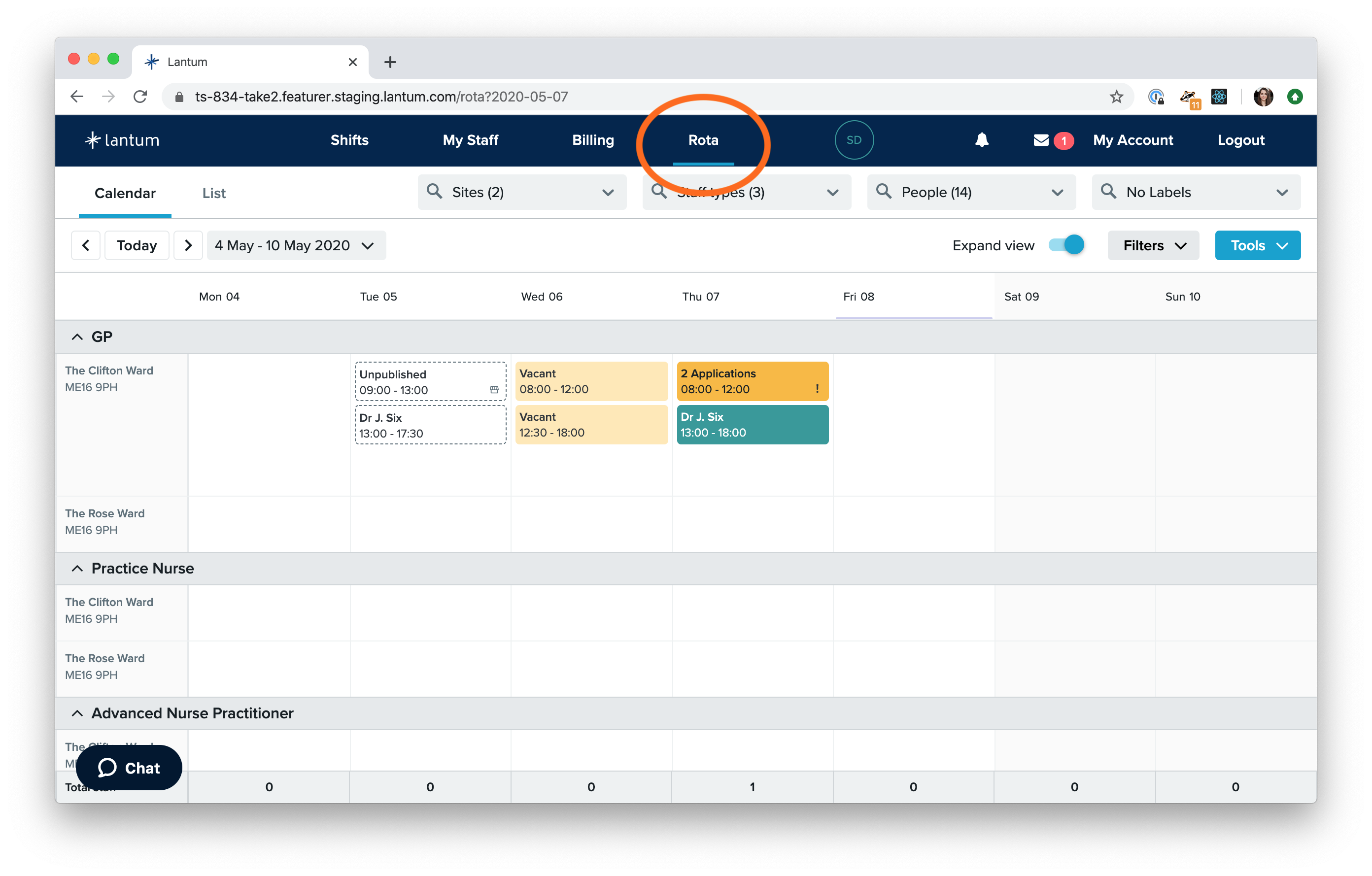 Click on the shift that you want to edit on the Rota. This will open a summary of information about the shift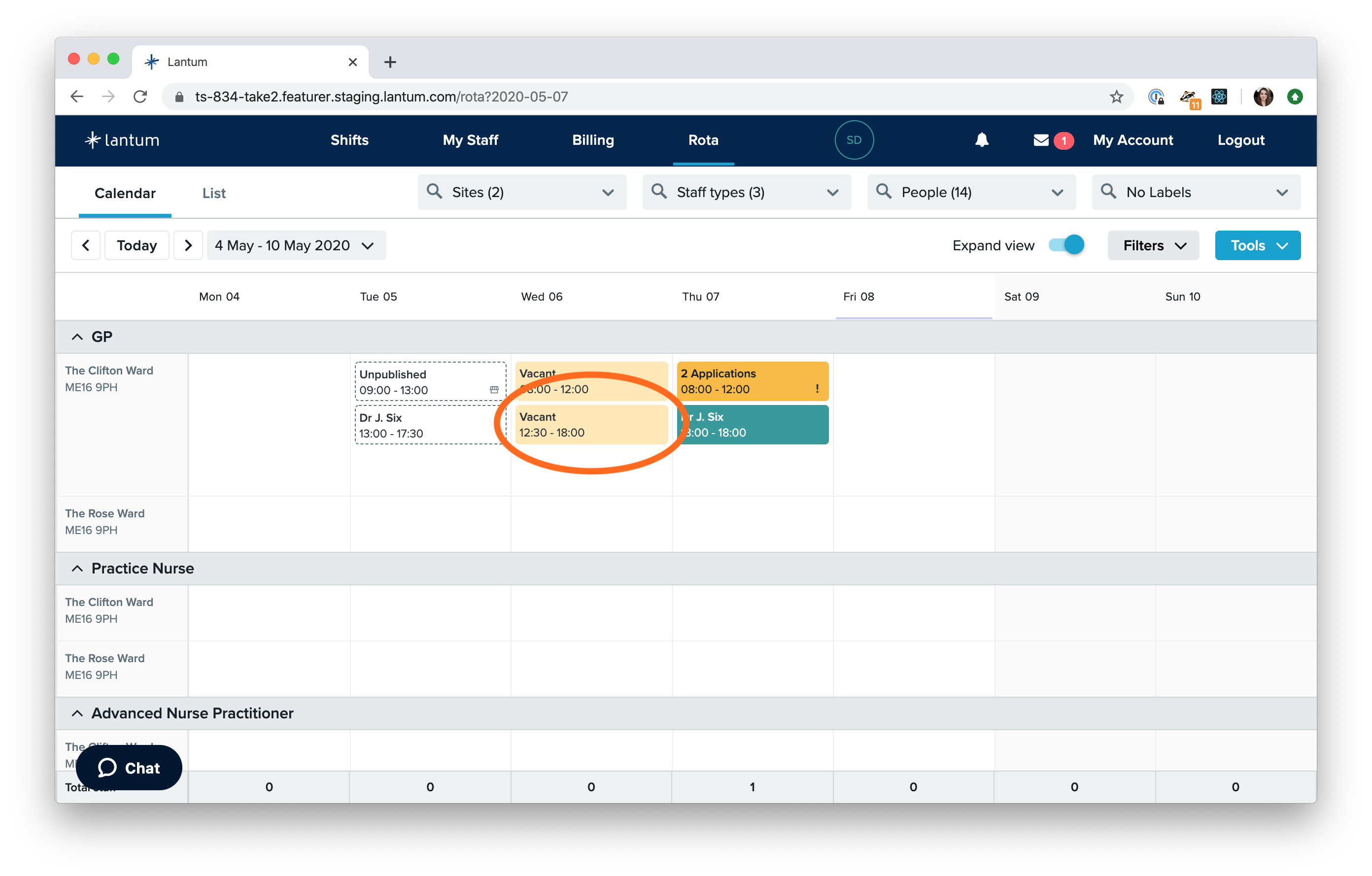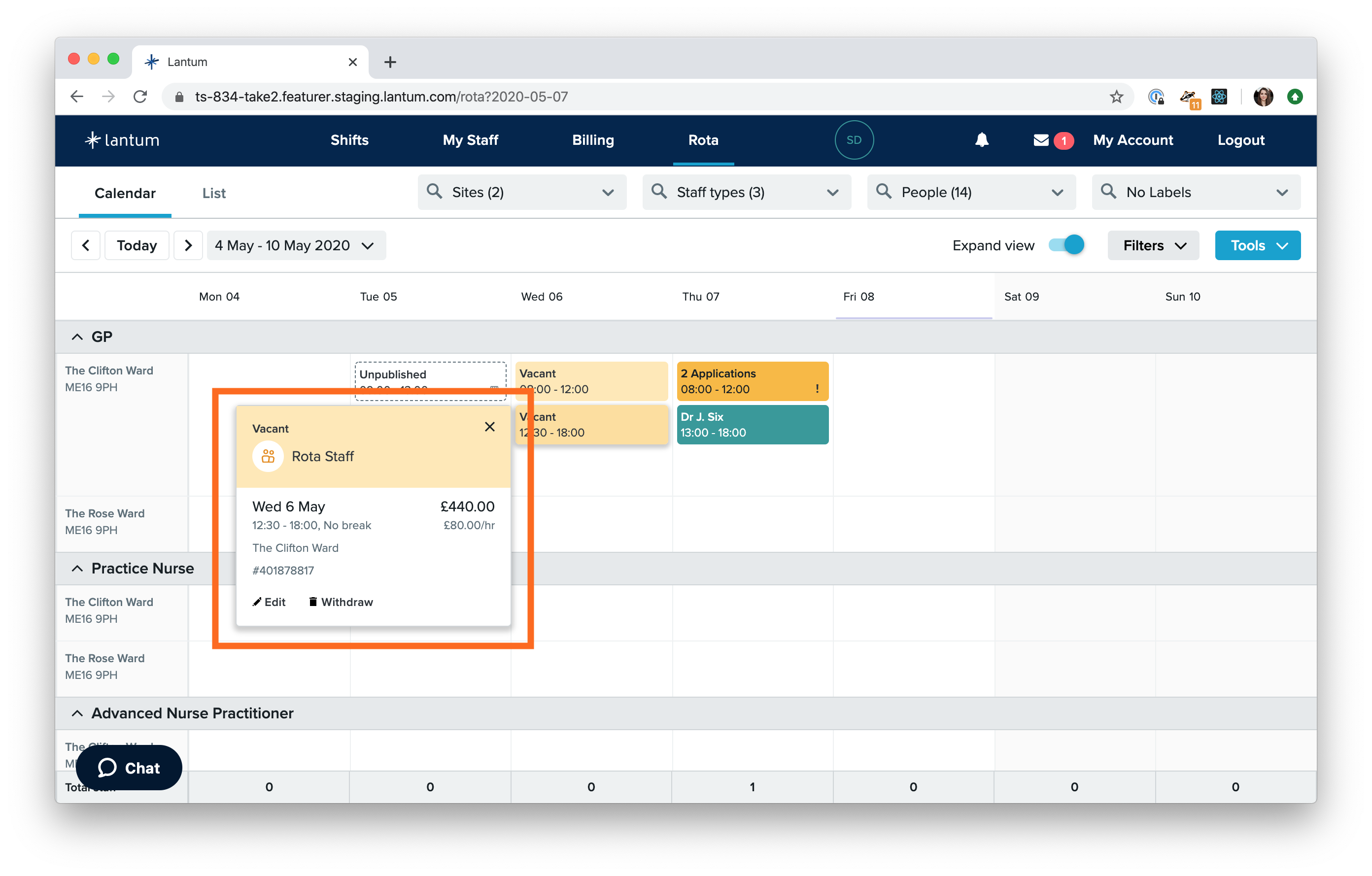 Click Edit on the bottom of the shift summary.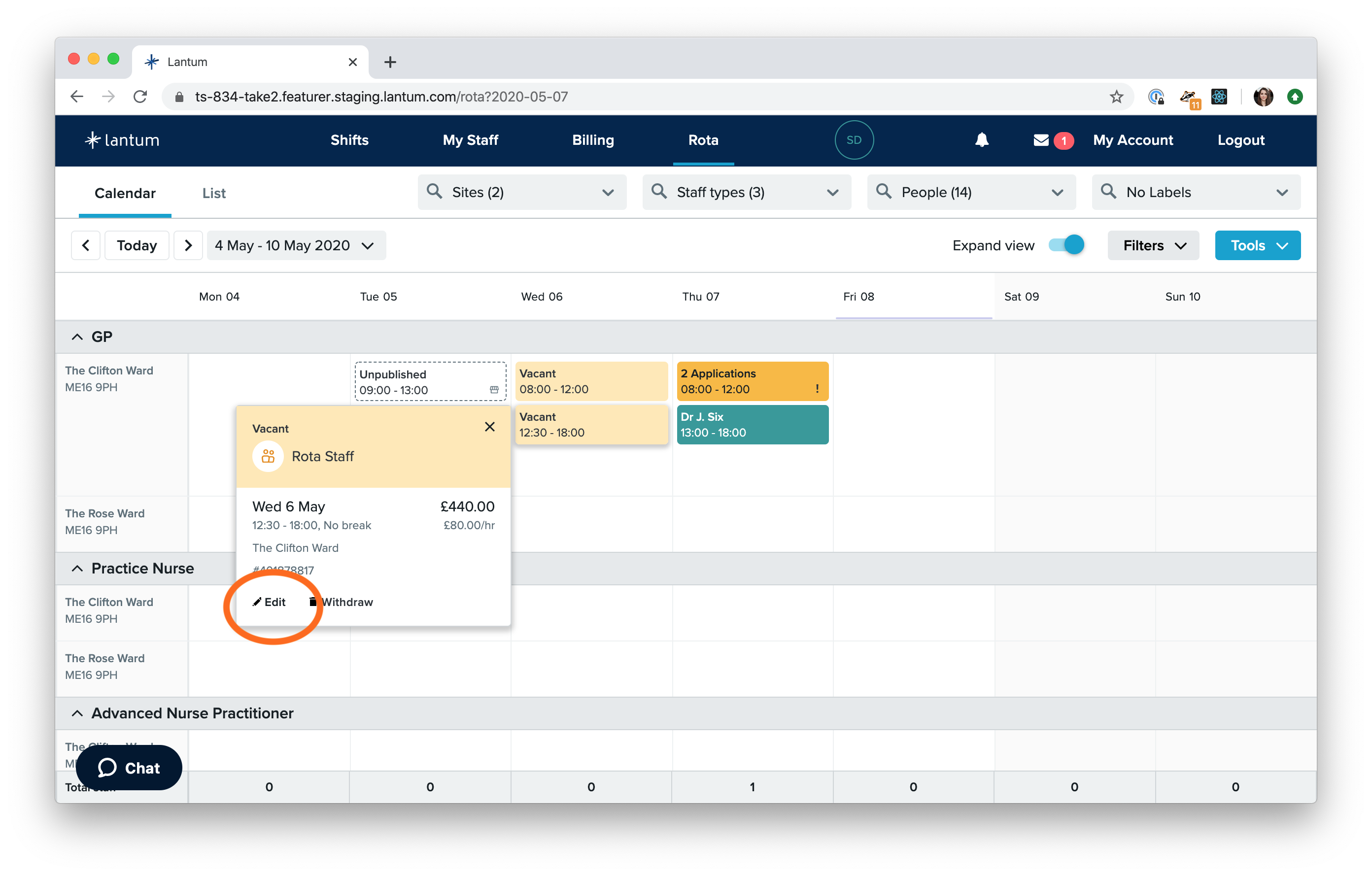 This will open the Edit tool, where you can make any changes to the shift you need to.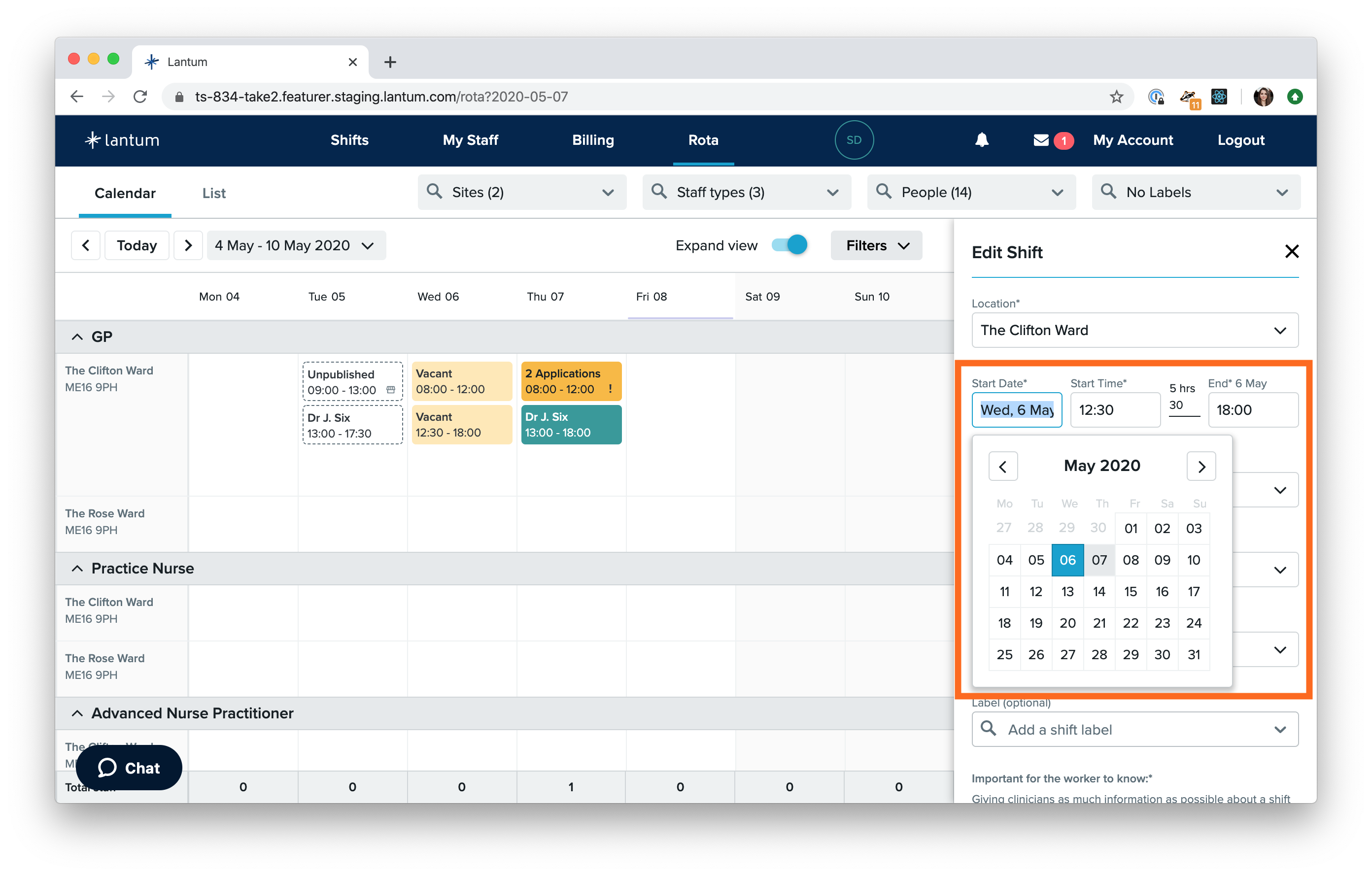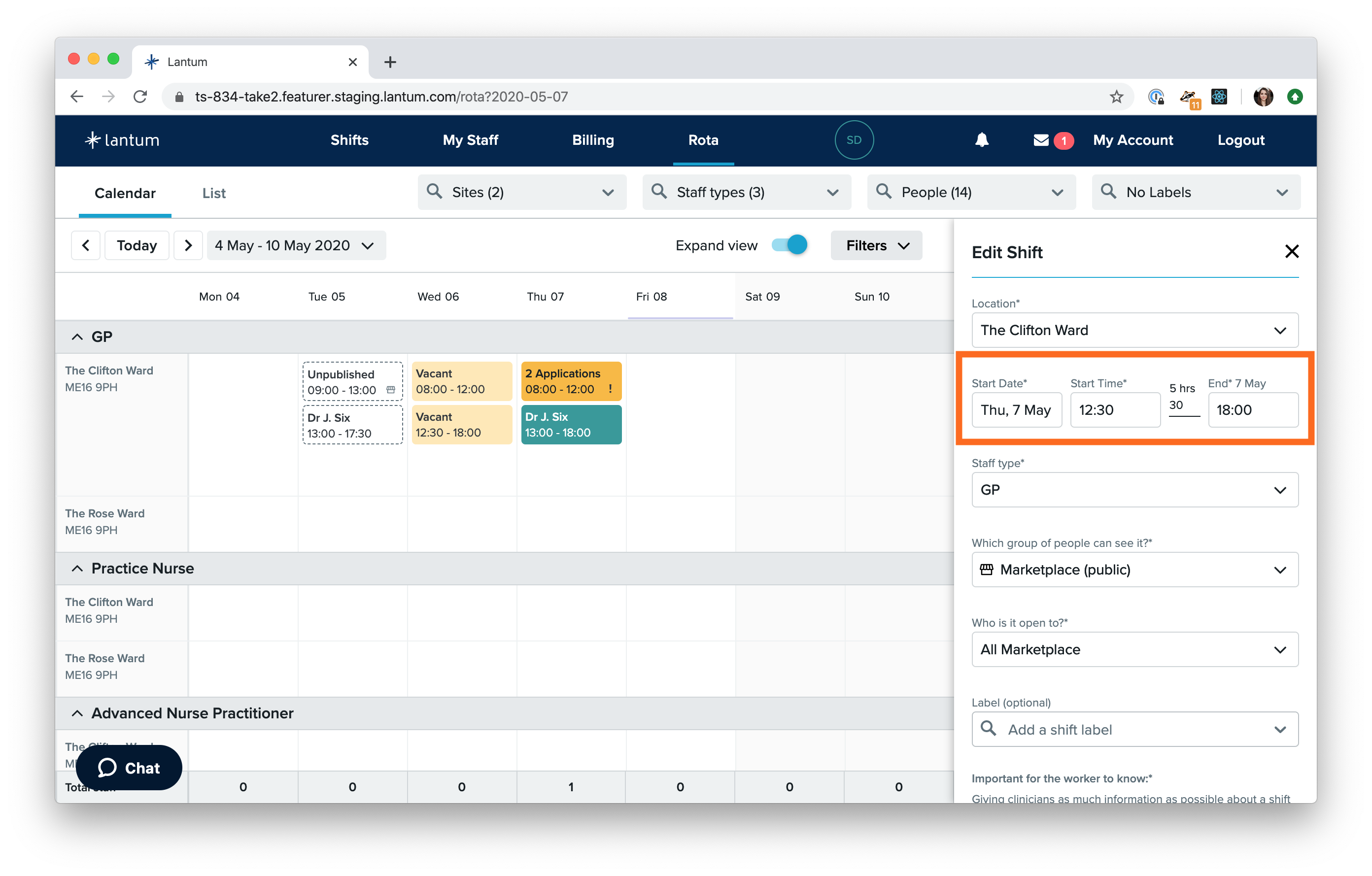 Once you've made your changes, click the Save button.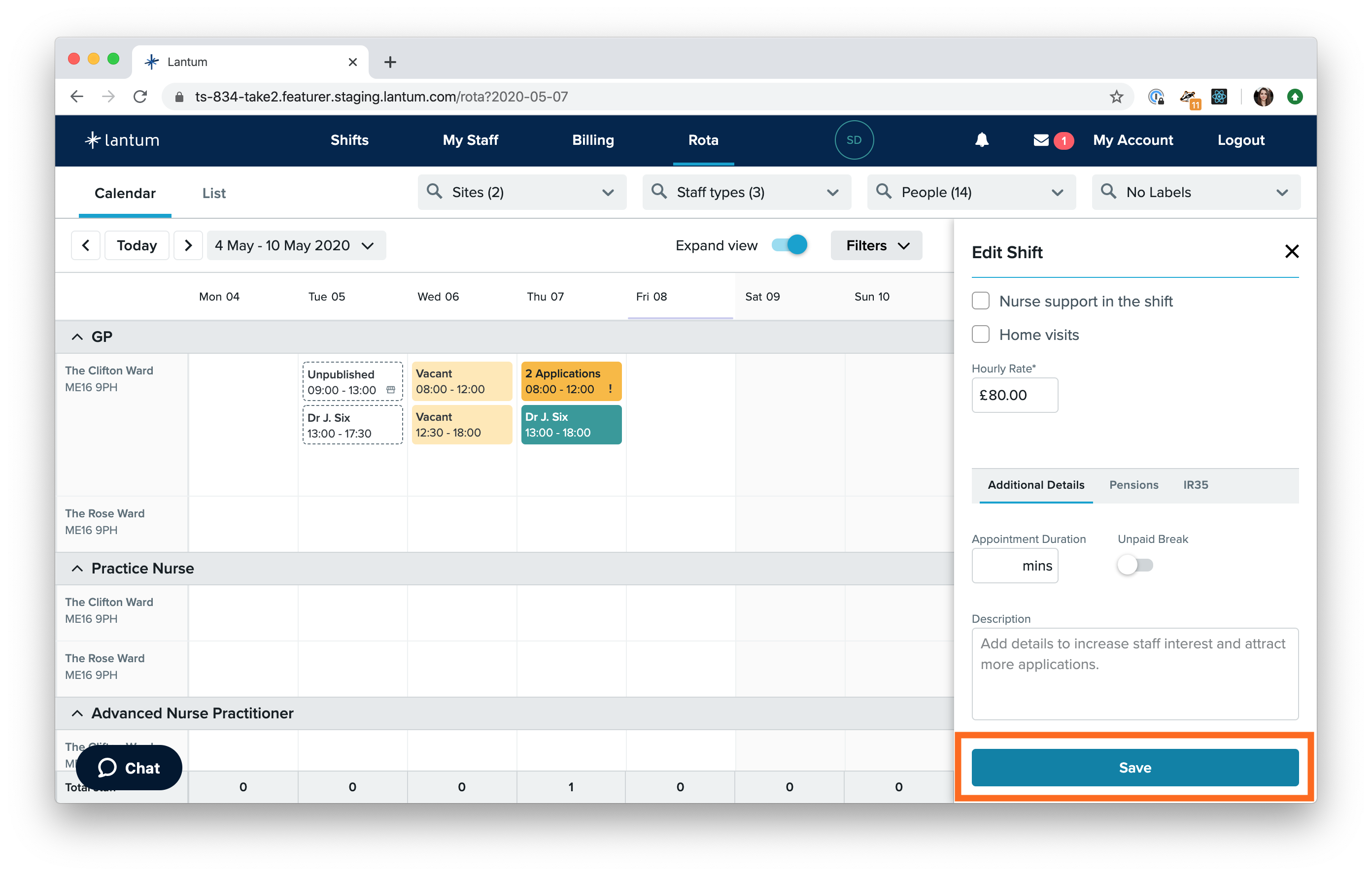 How the status of the shift will impact who is notified of the change

If the shift is unpublished or vacant without any applications, your changes will be carried out straight away. You'll just need to click Confirm Changes.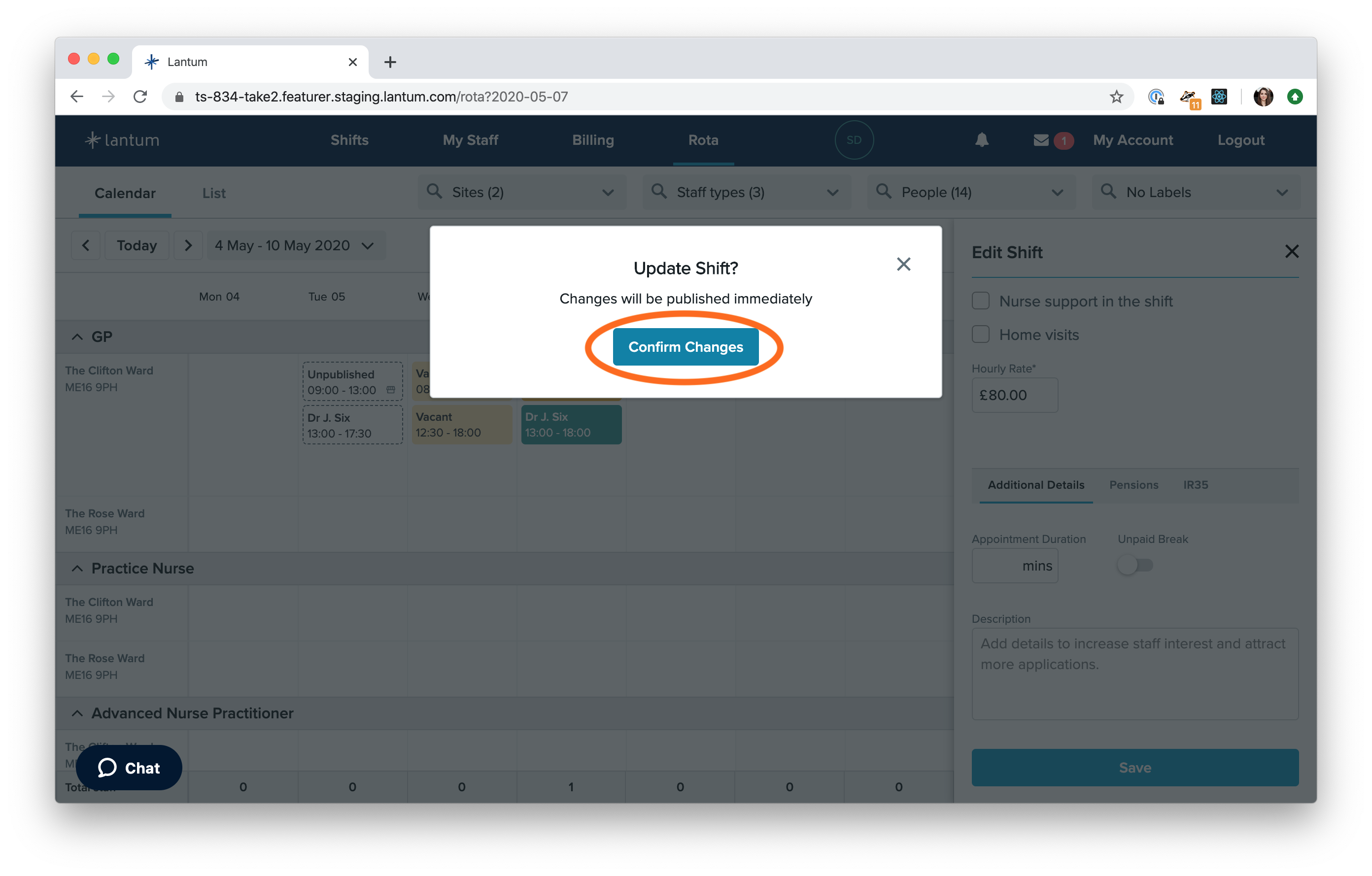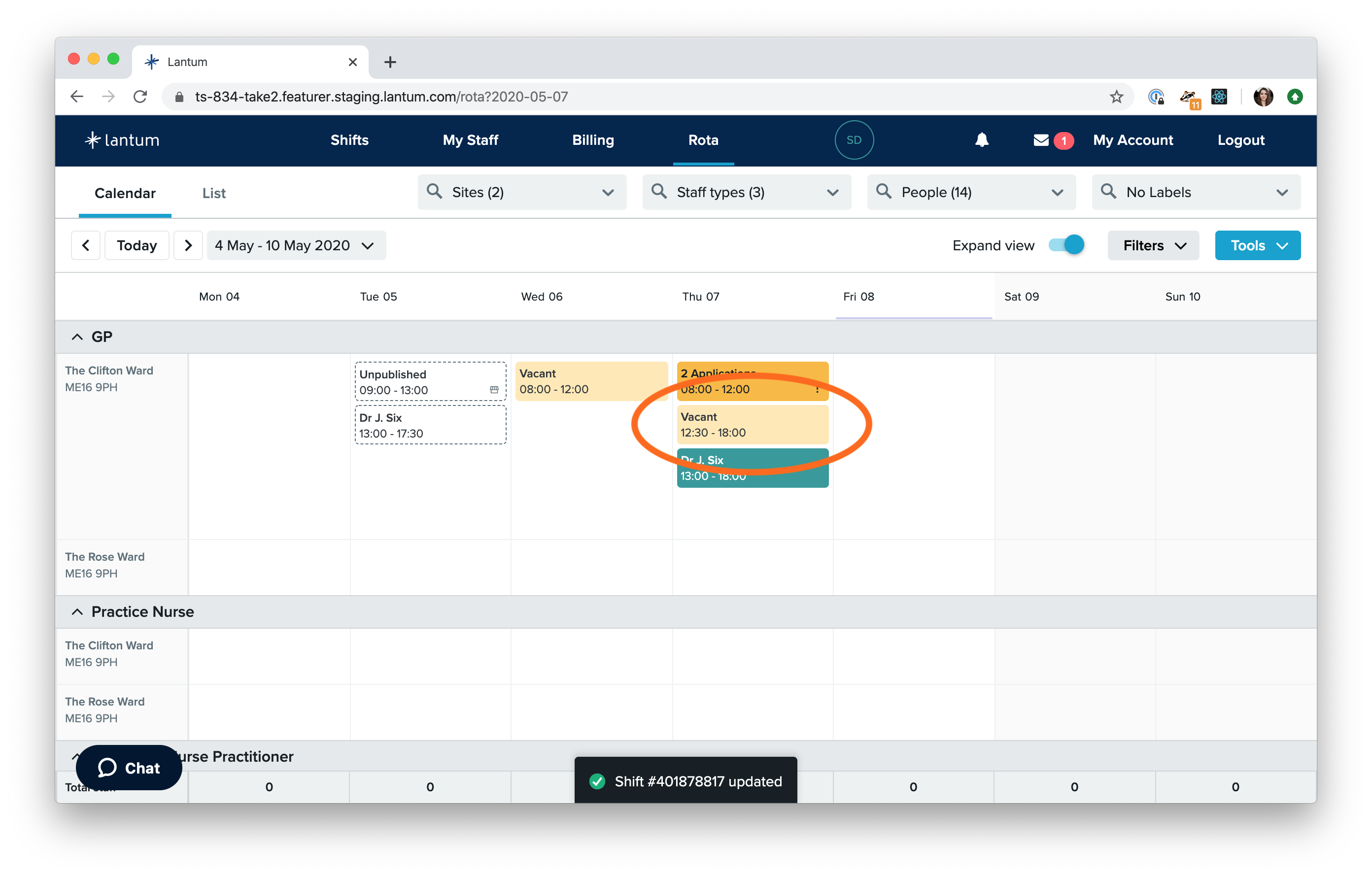 If the shift has applications but is not yet booked, those applications will be cancelled on confirming your edits.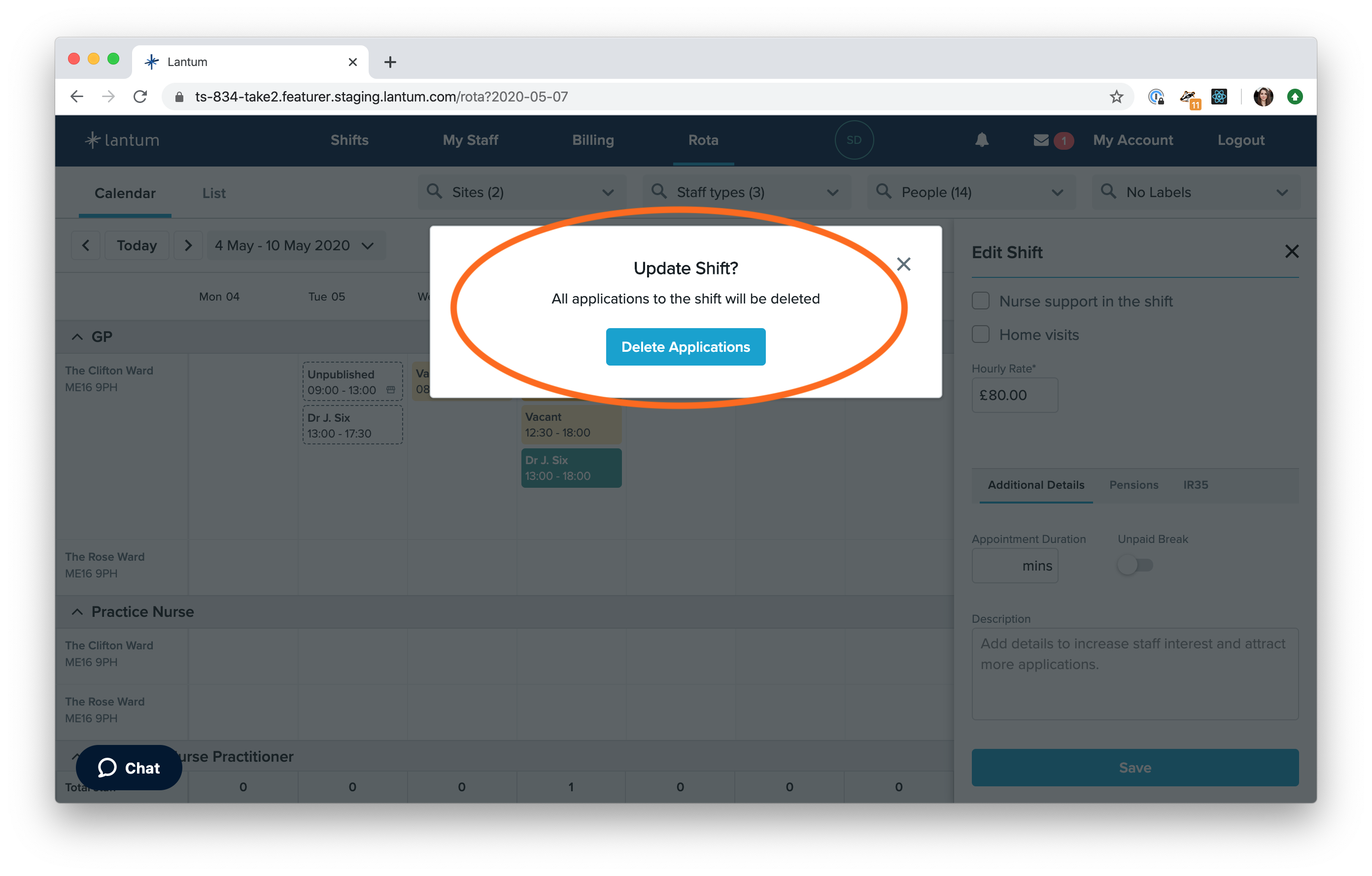 If the shift is booked, the staff member booked onto the shift will be notified by email of the change. That will be the case whether the shift is upcoming or has already happened.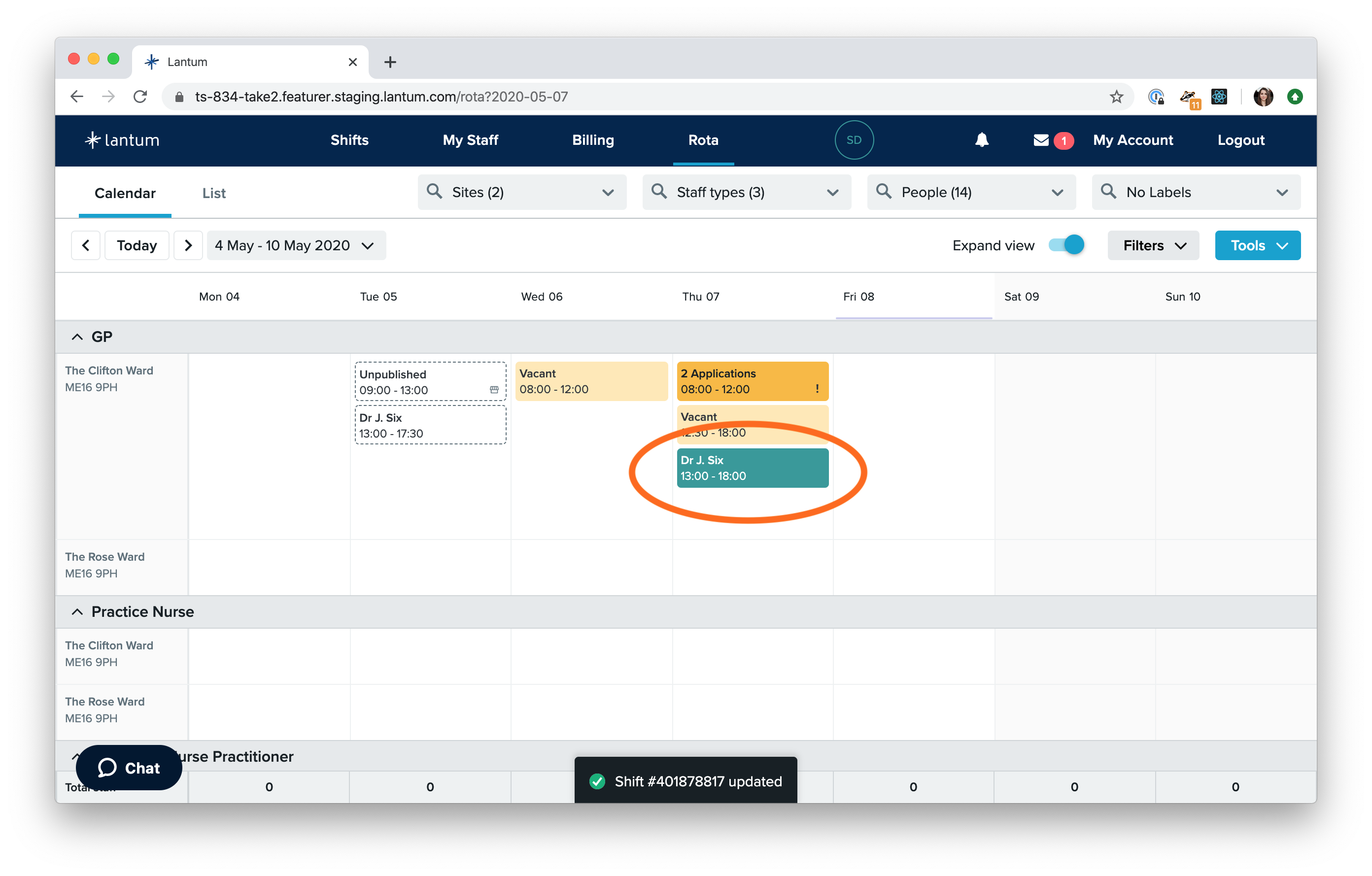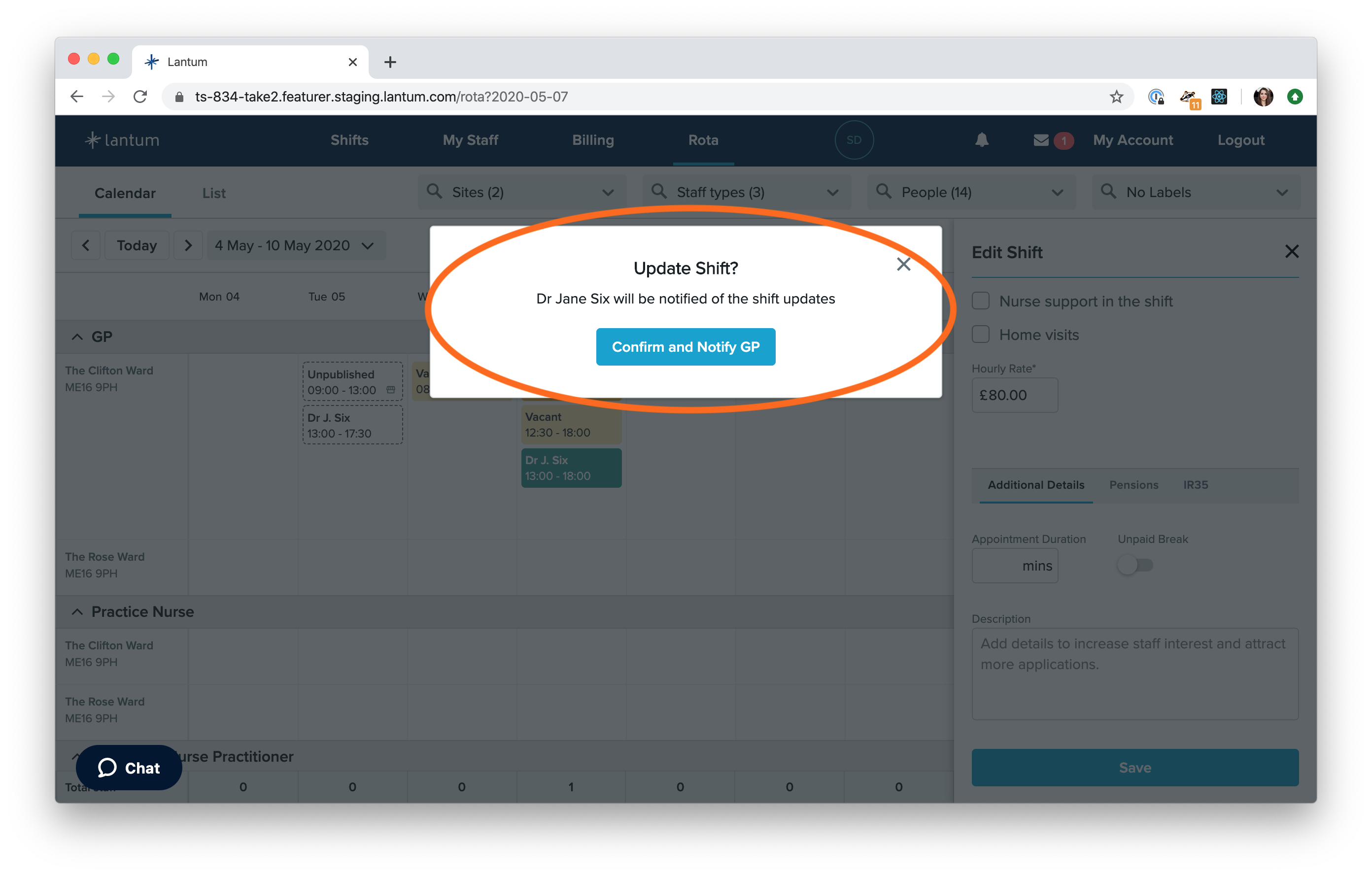 If you are happy to go ahead with your edits, click Confirm to save your changes. You'll now see the updated shift on Rota.
------
Customer Support
If you experience any technical issues or have questions, please contact the Customer Support team. You can get in touch either by using the online chat in the bottom left-hand corner or via email support@lantum.com