How to message a clinician?
If a GP has applied for a session with you / is booked into a session / has previously worked for you, and you need to get in touch with them, you can message the GP directly through Lantum!
To contact a GP regarding a session that they have applied for / are booked into:
Firstly go to 'Shifts' and click on the relevant session on the calendar, the details of the session will be displayed on the right hand side of the screen

Click into the session of the GP you want to contact, a pop up will appear with the session details and GP information.
Under their GMC number, you will see 'send message'.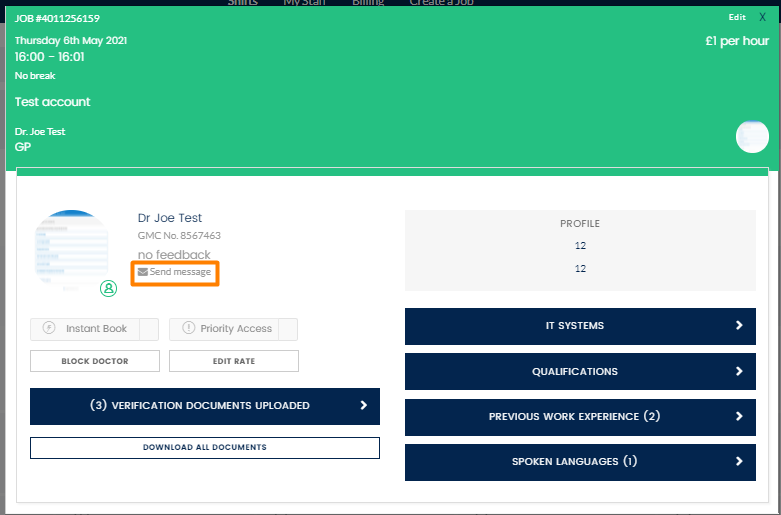 Click on to 'send message' and there will be a pop up box where you can type your message and send this to the GP.

When a GP has worked with a practice before, or is a bank GP, you can also message the GP direct from 'My Staff' and select 'send message' on the GP you wish to contact.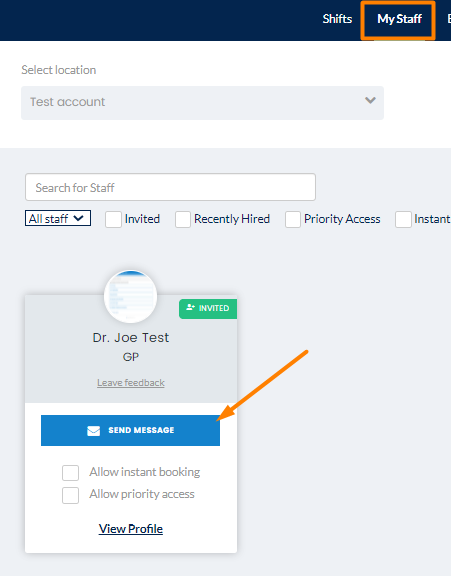 You can view or respond to previous messages by clicking onto the envelope on the top right hand side.


------
Customer support
If you experience any technical issues or have questions, please contact the Customer Support team. You can get in touch either by using the online chat in the bottom left-hand corner or via email support@lantum.com