Introducing Shift Labels

You can add labels to your shifts to help you manage your rota.
Adding labels to your shifts means you'll be able to view more information about a shift at a glance. You'll also be able to filter your rota by label, making it easier to see only the shifts you're interested in.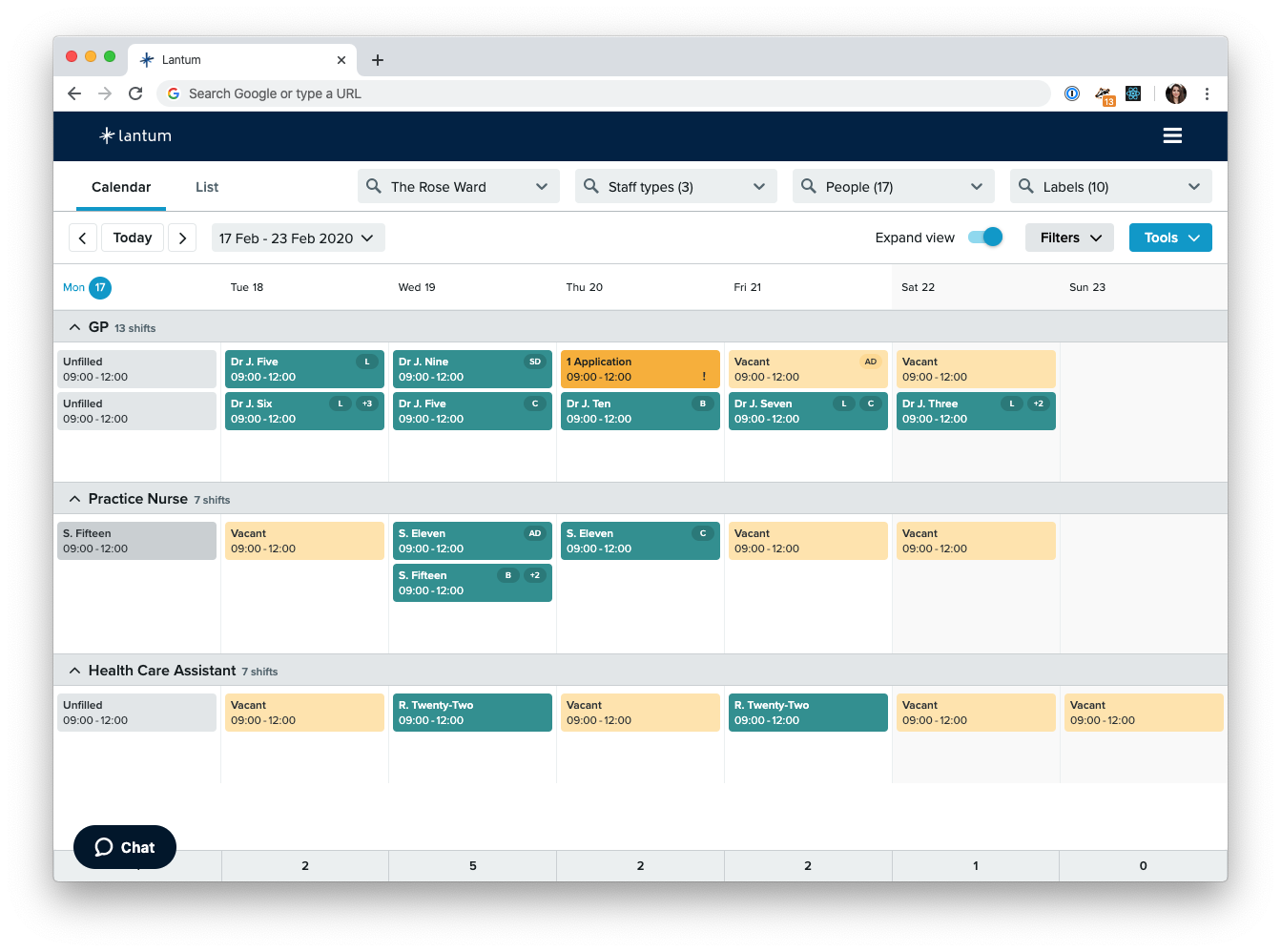 Once your chosen labels are set up by the Lantum team, you'll be able to add them to your shifts and see any labels on the shifts that have already been added. There are details of how to get labels set up below.
Your workers will also be able to see the labels you've added to shifts.
Previously, the only way to add further information to a shift was by adding it into the description, which could sometimes be missed by the worker.
By labelling your shifts, you can identify the most important information for them to pay attention to upfront. This will reduce any uncertainty around what's involved in that shift.
The workers will also be able to use the labels to inform their decision about which new shifts to take on.
How to set up Shift Labels
To get your labels set up, you'll just need to email customersuccess@lantum.com and your Customer Success manager will be in touch.
To help make the set up as quick and easy as possible, you'll need to provide us with the following details:
Details required
Examples

The full name you want for each label

e.g. Admin, Clinical, Training, Long Day

The abbreviated name for each label

Abbreviations can be a maximum of 2 characters long.

e.g.
AD - Admin,
C - Clinical,
T - Training,
LD - Long Day

The priority for each label

All labels are shown on the shift, but in the smaller shift card there's only space for two. Let us know how you'd like to prioritise them. (See example screenshots below.)

e.g.
Night, Long Day - Priority 1,
Admin, Clinical - Priority 2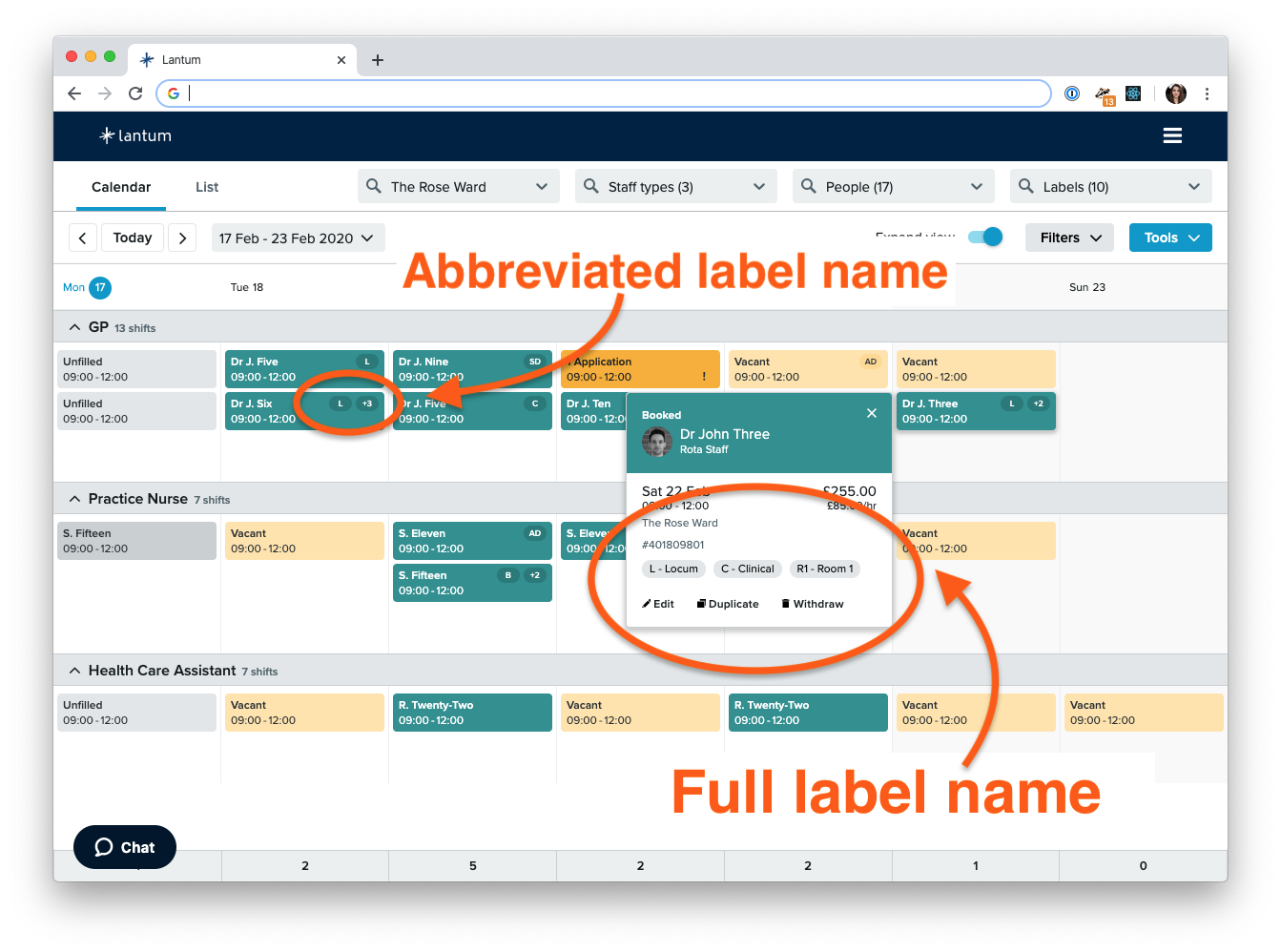 How to add labels to shifts
When you create a shift you'll see the shift labels section, as highlighted in the screenshots below.

Creating a shift using the 'Quick create' tool



Creating a shift using the 'Create tool'



You can type in the box to find the label(s) you want to use, or you can scroll through the full list.





You can select as many labels as you want. They will all be displayed on the shift information, but only the two highest priority will show on the smaller version of the shift cards.




Fill out the rest of the shift information as you would normally and click save.


You will now see your labels on the shift on the rota.
Filtering the rota by labels
Once you have your labels set up, you'll see a new option to filter your rota by label.
By selecting specific labels in this filter you'll only see the shifts on the rota that have those labels. You can also select 'no labels' to narrow down the rota to only the shifts without labels.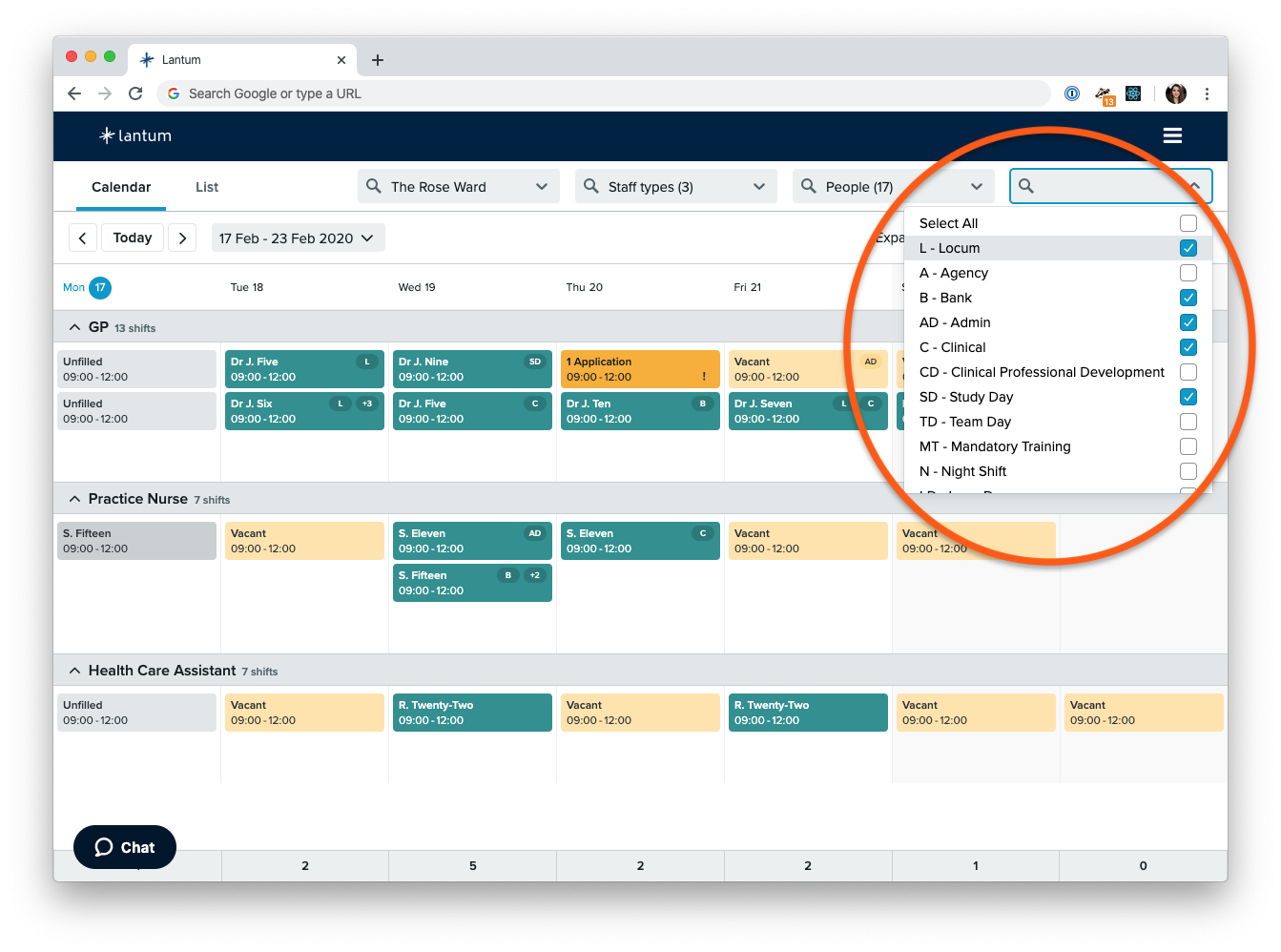 What your workers will see
Your workers will be able to see the labels you've applied to shifts in the Lantum mobile app.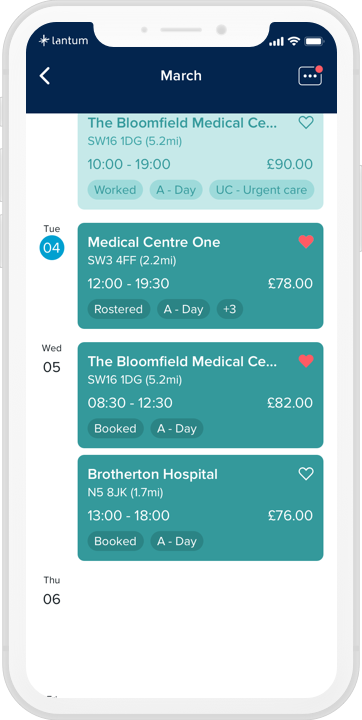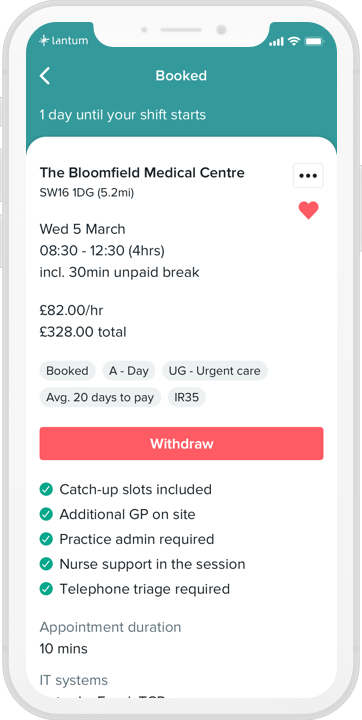 They'll also be able to see the labels when they're searching for work on our website and on their diary page on the app.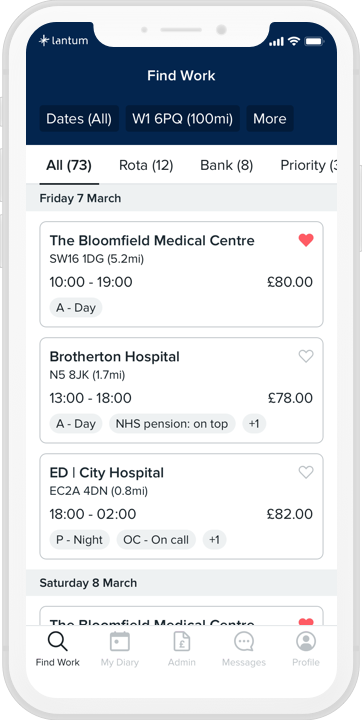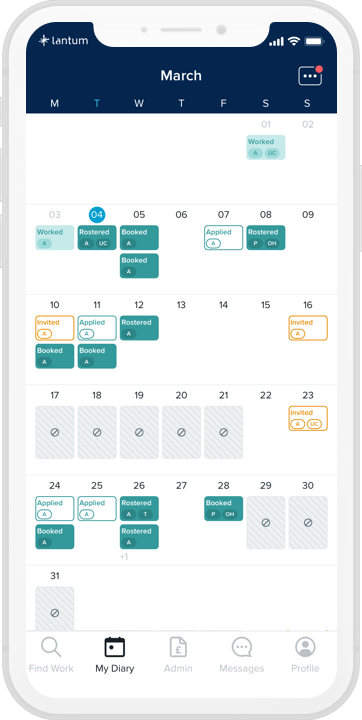 When you change the labels, the person working the shift will receive an email notification, as they would for any other change of shift details.