It's really easy to update your password. 
You can do this by going to My Account, clicking on My Details and then Edit Personal Details. 

You'll then be taken to a page where you can create a new password.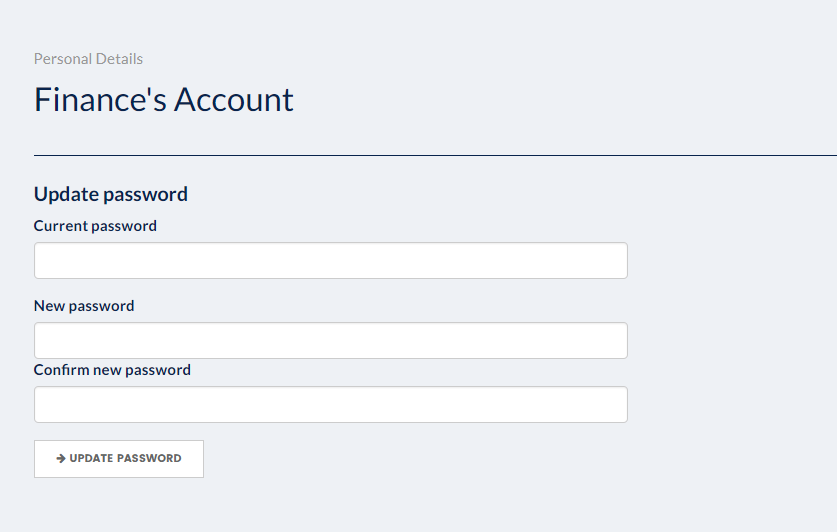 Customer support
If you experience any technical issues or have questions, please contact the Customer Support team.
You can get in touch either by using the online chat (08:00-21:00 weekdays, 08:00-20:00 weekends) in the bottom right-hand corner or email support@lantum.com.
Alternatively, call us on 0203 771 8411 (08:00 – 21:00 weekdays, weekends 08:00 – 20:00)
One more thing…
If your page display differs from the example layout, please download or update Google Chrome for the latest version.