You can start looking for work using the Find Work page!
The minimum basic requirement that you need in order to start applying for jobs on Lantum is three document uploads.
It is extremely important that you upload the correct documents, as your profile will not be approved without these.
Documents required
The databases we check in addition to reviewing the above documents are:
GMC register and history and GP Register registration.
National Performers List status
All documents must be colour scans, clear and with no area cut off the picture. A clear, legible smart-phone photograph of the original document is also fine.
Before you upload these, have a look at the individual guide for each of the documents as they contain examples and more details on what is required.
Increase your chance of being accepted for jobs
We highly recommend that you upload your indemnity certificate showing the level of cover you have taken out.
Although you will be covered for locum work under the new Clinical Negligence scheme for General Practice, some practices will still require to see your indemnity certificate as a mandatory document required to work there.
Make your profile more attractive by uploading the documents below:
1. Basic Life Support certificate (less than 12 months)
2. Safeguarding Children Level 3 (less than 3 years)
3. Safeguarding Adults 2 (less than 3 years)
4. Data Security Awareness (less than 12 months)
5. CCT and GMC certificates
6. Occupational Immunisations
7. Hep B, MMR, Varicella and TB immunisations
Although these documents are not compulsory for Lantum, they are highly requested from practice/rota managers.
Looking for jobs
Once your documents have been uploaded, they'll be reviewed by our Clinical Governance team. Your documents will be reviewed within 24 hours (Mon-Fri).
When all your documents have been approved by the Clinical Governance team, you will receive an email to let you know you are approved to work on Lantum.
You can start looking for sessions by going to 'Find work' in the top navy bar and you can use the search filters on the left hand side.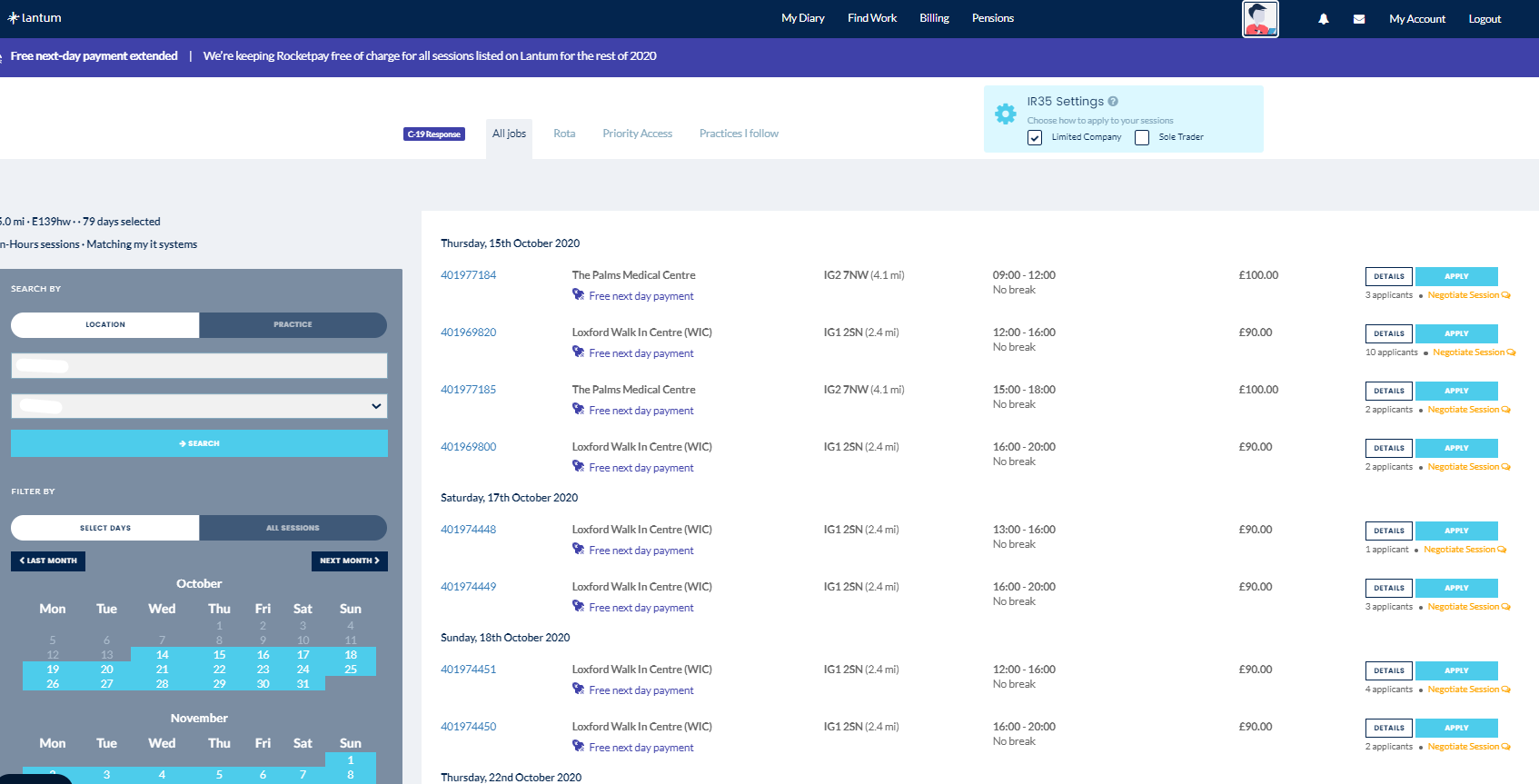 Welcome to Lantum!
------
Customer support
If you experience any technical issues or have questions, please contact the Customer Support team. You can get in touch either by using the online chat in the bottom left-hand corner or via email support@lantum.com