If you have booked a Lantum GP into one of your sessions you can message them directly through the site. We have built in a messaging centre so that you can contact your upcoming booked locums directly.
The messages will be delivered both to their personal email inbox as well as their Lantum message inbox, their reply will go to both your direct email inbox and your Lantum message inbox.
Send a message
To send a message, go into Sessions/shifts which you can navigate to via the top blue bar when you login to your account.
Once you're on 'my diary' page, you will see a calendar of all your upcoming clinicians.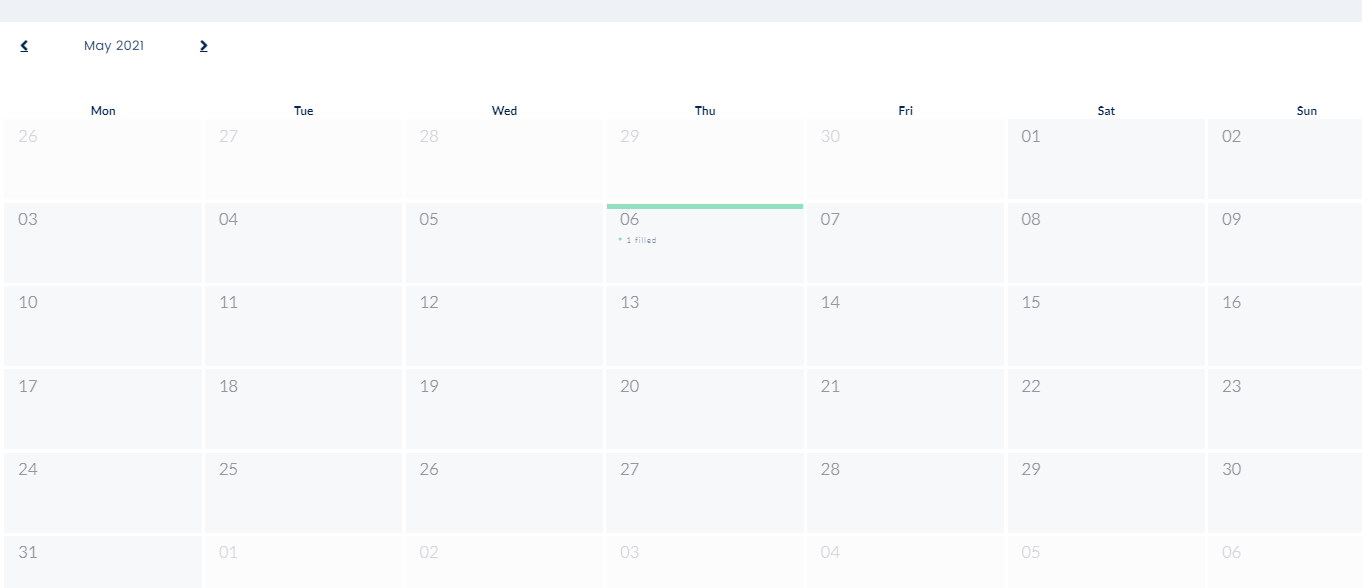 1) Select the date of the booked clinician you wish to contact by clicking on the date in the calendar as shown below. When you have clicked on the calendar date, the boxes on the right hand side will update.
2) Click on the session/shift with the clinician you wish to contact on the right hand side.
3) You will see a pop up box as shown below. Then all you need to do is click 'send message.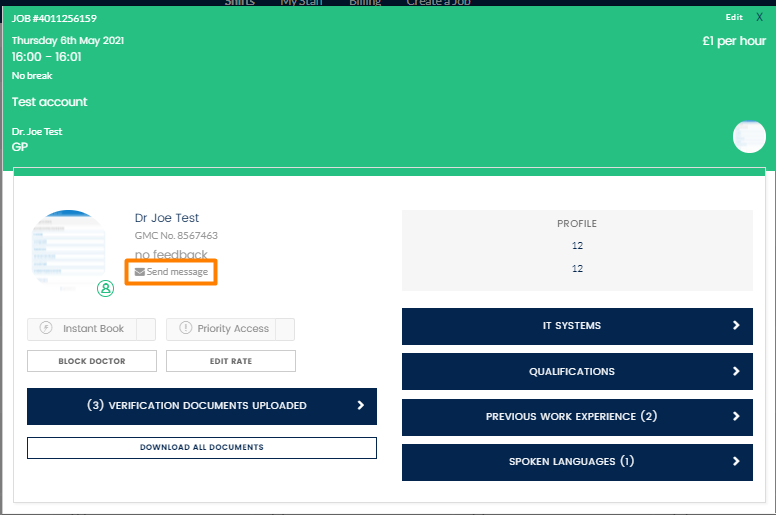 4) Once you have clicked on 'Send Message', you will be a free text box pop up and you can message the clinician directly here.

5) Complete your message and press send and your message has now been sent and the clinician will reply to you directly.
All messages are saved under your messages, which you can view by clicking on the envelope in the top right hand corner. All messages are also sent to your inbox so that you can respond quickly via your email.

Please note: Sessions/shifts agreed in the message centre is not a confirmation of booking and the session/shift must be booked through Lantum.
------
Customer support
If you experience any technical issues or have questions, please contact the Customer Support team. You can get in touch either by using the online chat in the bottom left-hand corner or via email support@lantum.com