You've applied for a session, have not had confirmation that the application has been accepted. What should you do?
Firstly, make sure you have checked the application is still showing on your 'My Jobs' page. If it is not showing then the practice has withdrawn the session and no longer needs a locum.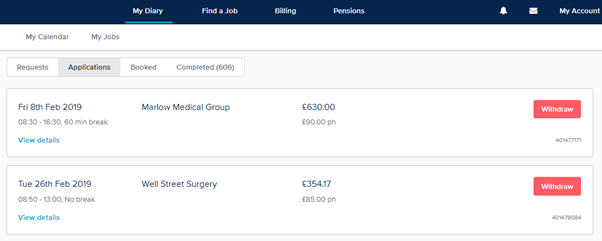 If your application is still showing then you now have two options.
1. Contact the Practice through Lantum.
Contact the practice manager through the Lantum site by sending them a message. Simply click on the job number then click 'Ask practice question'.
2. Contact Lantum Support team
You can contact Lantum by calling us on 0203 771 8411 or by emailing us at support@lantum.com
We will contact the practice to chase your application on your behalf.
You can also use our web chat in the bottom right hand corner where you will receive an instant response
Customer support
If you experience any technical issues or have questions, please contact the Customer Support team on 0203 771 8411 or at support@lantum.com