When you have a confirmed booking through the website, you have a contractual obligation to carry this out, except in exceptional circumstances, for example sickness.
How do I withdraw from a job?
If under unforeseeable circumstances you must withdraw from a job this must be done as soon as possible. This can be managed from your 'My Diary', follow the simple steps below.
Applications
If you have made an application, therefore are not booked and confirmed into the session/shift, you need to 'Withdraw' from the application as soon as possible, which can either be actioned from the 'List' or 'Calendar' view. See both examples below: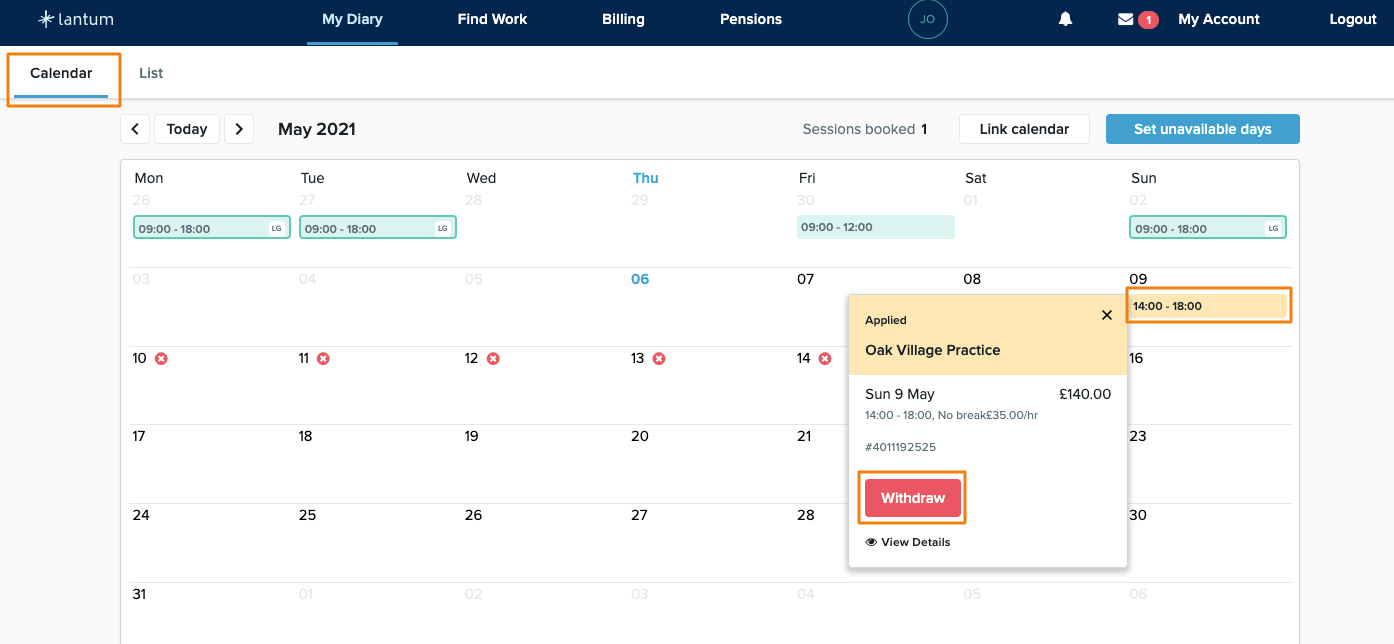 Bookings
If you are booked and confirmed into a session/shift, then in either the 'List' or 'Calendar' view, find the session/shift you wish to cancel. Then click the 'Cancel' button (see images below), you will need to provide a reason for the cancellation.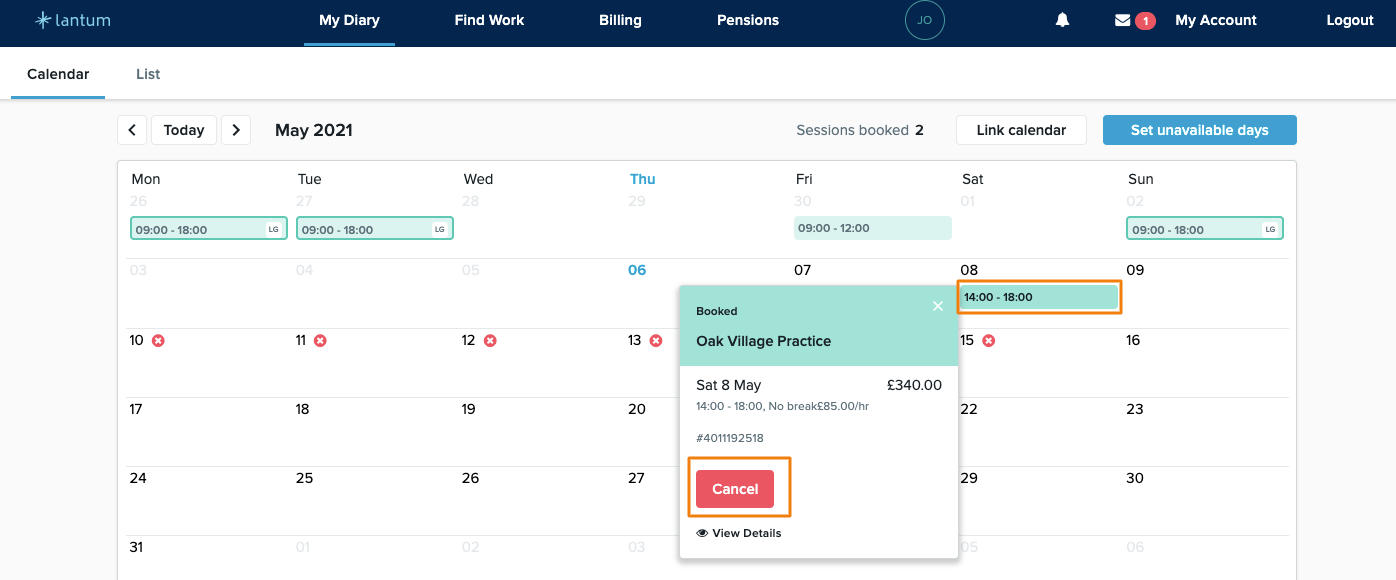 As you have been booked and confirmed for this session/shift you must provide a valid reason for cancelling. This message will be sent directly to the practice/site, you will receive confirmation of your withdrawal via email.
If your cancellation is less than 3 days before the session/shift is about to start, you contact the practice/site to let them know.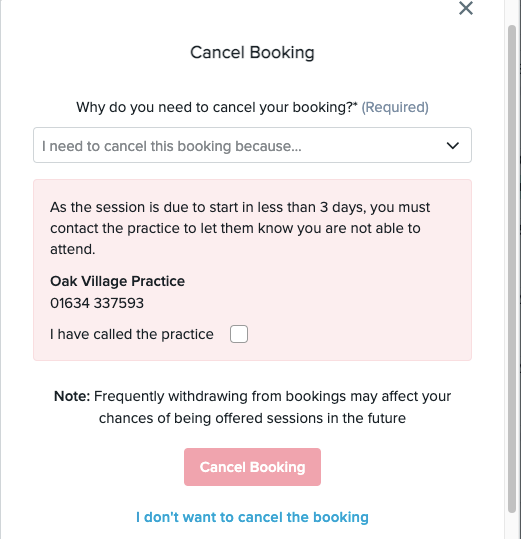 Please note: Cancellations/withdrawals do not reflect well for you or for Lantum. Any cancellations/withdrawals within 72 hours of a confirmed session/shift start date are taken seriously, and repeated cancellations/withdrawals may result in your access to the website being revoked.
------
Customer Support
If you experience any technical issues or have questions, please contact the Customer Support team.
You can get in touch either by using the online chat in the bottom left-hand corner or via email support@lantum.com